The List of Best Witcher 3 Mods You Should Try in 2021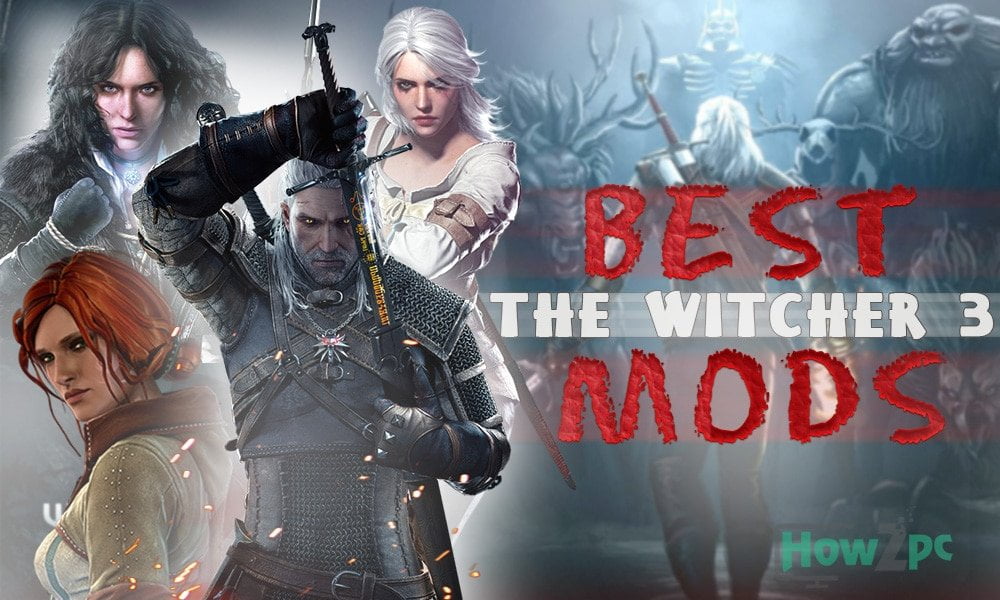 The Witcher 3: Wild Hunt, the latest part of the Witcher games, a game full of action with top-notch storytelling, released in 2015, is one of the best games and is based on the Witcher fantasy novel. This video game basically defeats all the other games when talking about enjoyment, seeking the attention of more and more players, year after year.
However, like other games, when you keep on playing it, it can sometimes get boring while seeing the same scenarios all the time, therefore, we have compiled a list of Best The Witcher 3 mods that will change your game completely to make it more interesting for you.
RELATED:
Best Gaming PC For Under $1000 That Can Run Witcher 3
Random Encounters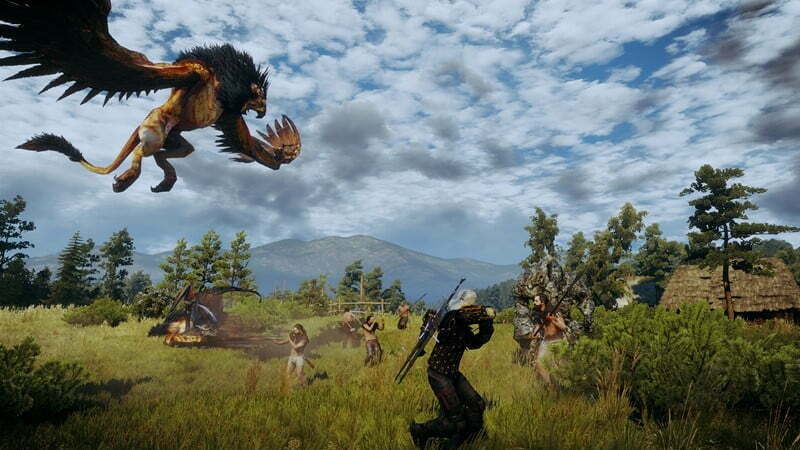 By downloading Random Encounter Mod, you can add more encounters into Witcher 3. You can face many enemies like human enemies and monsters (both ground and flying). It helps you remain away from the boring stuff like the enemies have a specific location. In this Mod, enemies can attack you from any side. This Mod adds more thrill to your gaming experience.
Toss a Coin to Your Witcher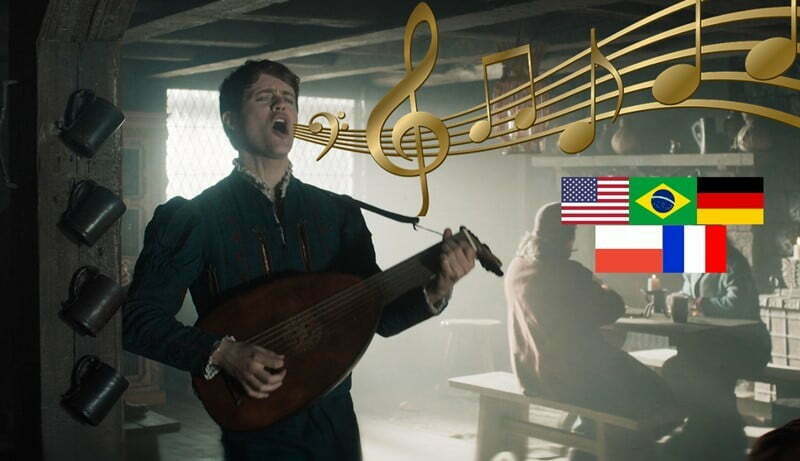 Toss a Coin to Your Witcher is a song from a Netflix show and a Mod for Witcher 3. If you download this mod, it will add Toss a Coin to Your Witcher song into your game. This Mod helps you play this song in Witcher 3 in multiple languages like English, French, German, Polish, and Portuguese. Download the Mod and play this amazing song in your language.
RELATED:
Best Gaming PC For Under $800 That Can Run Witcher 3
Henry Cavill and Anya Chalotra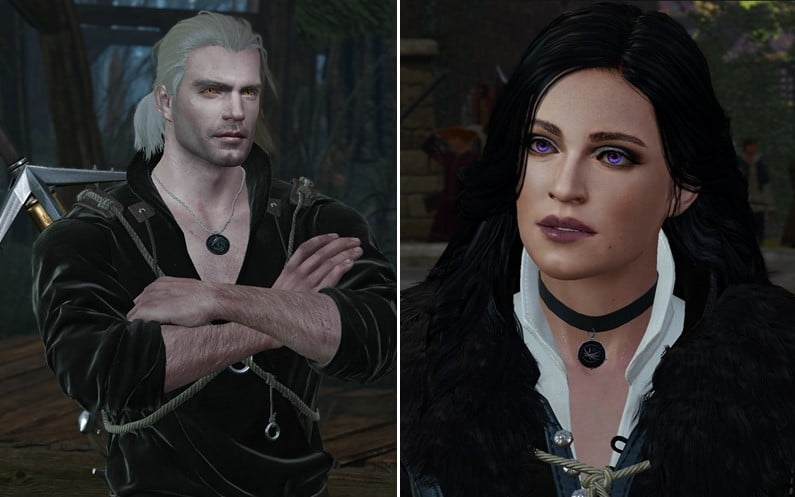 Henry Cavill and Anya Chalotra Mod is one of the fantastic Mod that provides you a chance to change the Geralt appearance into Henry Cavill's hot body and Yennefer into Anya Chalotra. So, what are you waiting for? Downloading this lovely Mod and get your favorite actor's appearance.
Super Turbo Lighting Mod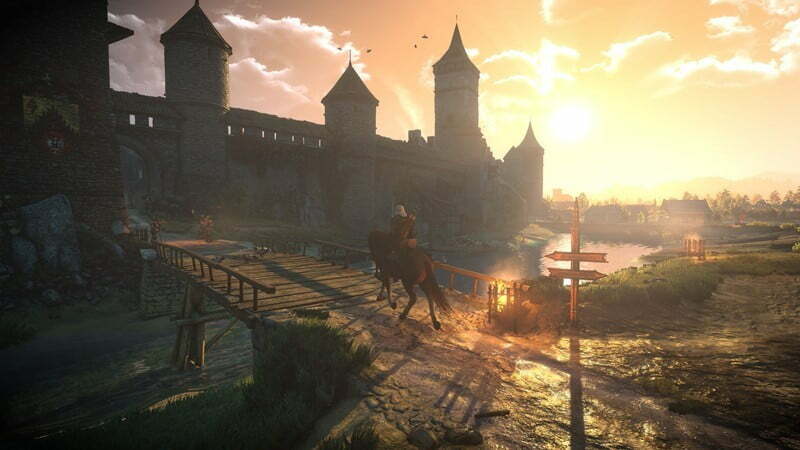 Witch 3 has a lot of Mods for improving the gaming experience. If you are not happy with the weather and environment look of Witcher 3, then Super Turbo Lighting Mod is for you.
Super Turbo Lighting Mod is used to improve the lighting in the game. It provides a realistic appearance, especially at night time. The streets are illuminated with the brightness of the light sources.
Super Turbo Lighting Mode has multiple functions. It enhances the view distance, reduces fog, adjusts water reflection and combats FX particles, smooth lighting between indoor, cut scenes, caves, and standard global lighting.
RELATED:
Top 12 Gaming Headsets for Under $50
Auto Apply Oils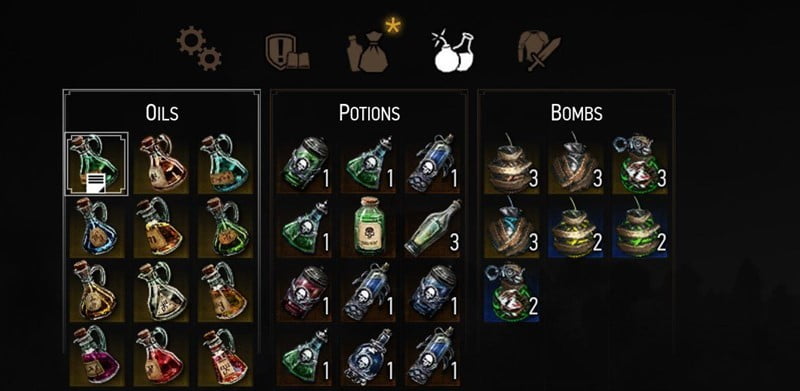 Auto Apply Oils is another useful Mod. Auto Apply Oils Mod comes into play when you are in combat mode. It automatically detects the type of enemy you are facing and applies oil to your sword.
Different oils are applied to your sword for every enemy with the help of Auto Apply Oils. Like if you are facing Giant Stone Golem, then Elementa oil will come into use for completing the quest without weakening your sword. Your sword doesn't get blunt and dragged while fighting the enemy, and you beat the enemy even faster.
Increased Creature Loot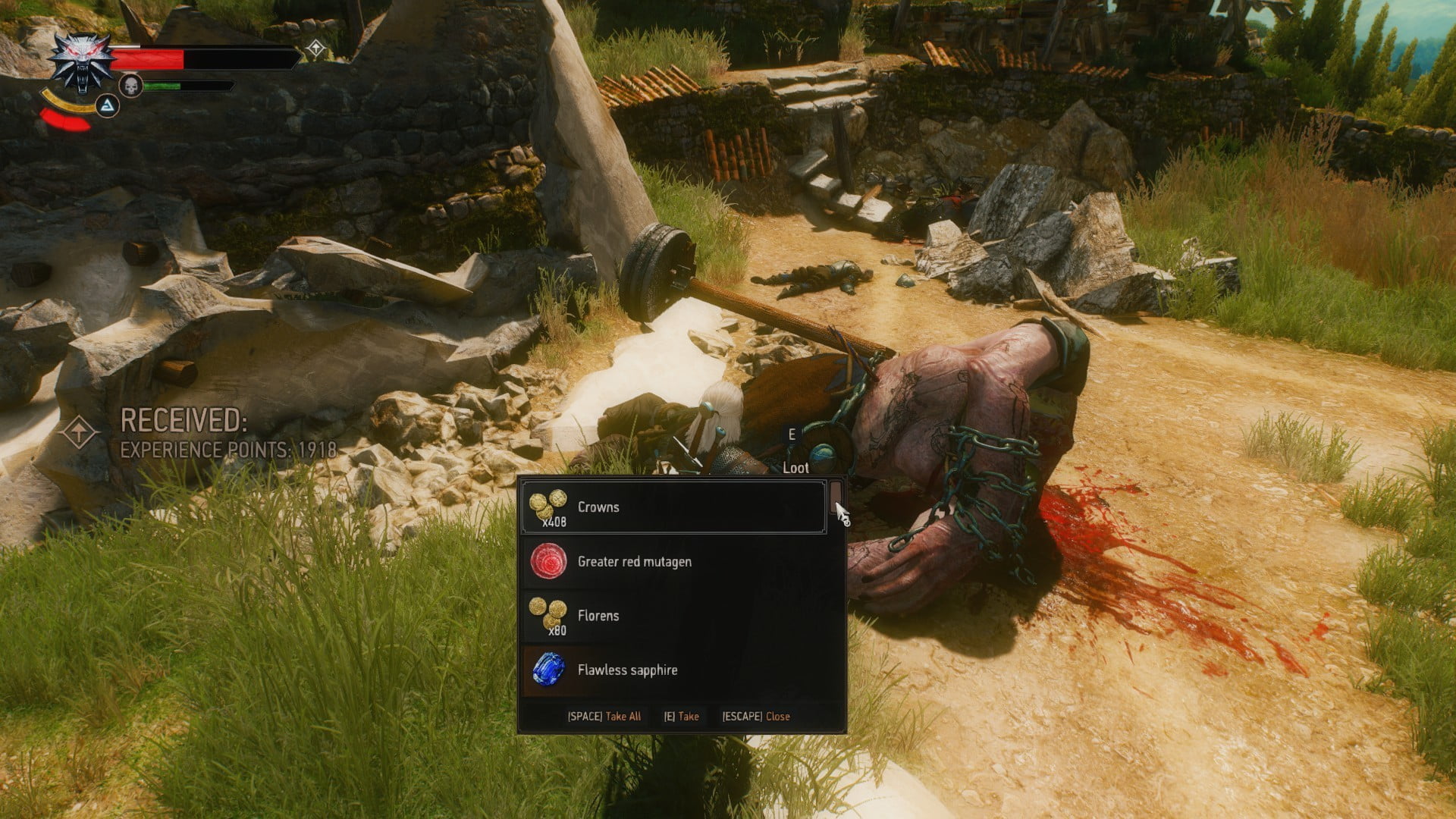 Increased Creature Loot makes hunting of monsters worthwhile. This Mod helps you in making money and collecting resources. All these things can be earned by the creatures, which just have killed. This Mod increases the loot, which is dropped by the animal.
However, particular creatures are difficult to find and get loot. This Mod lessens the time to find the next monster to hunt.
Increased Creature Loot Mod enhances the chances of monsters dropping hide, meat, and many more ingredients.
RELATED:
Best Open-Back Gaming Headphones for Witcher 3
FCR3
FCR3 Mod has some unique features.
It does the following things: –
Buff Weaker Items and Skills
Balances Powerful Abilities
Enhances the Damage of Allies Which Make Allies Powerful
As it polishes weaker skills, so it rebalances the powerful skills like it reduces your maximum ability level to make the game fairer. This Mod helps balance your skills, to make you stronger overall.
The Gwent Card Dealer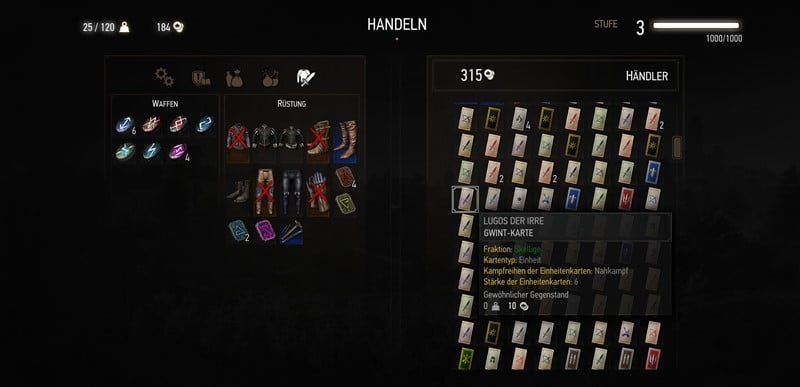 The Gwent Card Dealer Mod turns the Baron's Quartermaster into the playing and all-dealing Gwent collector of Velen. He will sell all the cards in the game.
This Mod helps your Geralt not to move here and there to find cards. The Gwent Dealer will save Geralt from going miles while climbing into the saddle for finding cards.
You can get these cards by exchanging them with your coins. It increases your overall progress in the game with the Gwent option. So, what are you waiting for? Install this Mod and let's go-ahead to enhance your game growth.
RELATED:
Gaming Chairs for Under 200 Dollars
Improved Particle System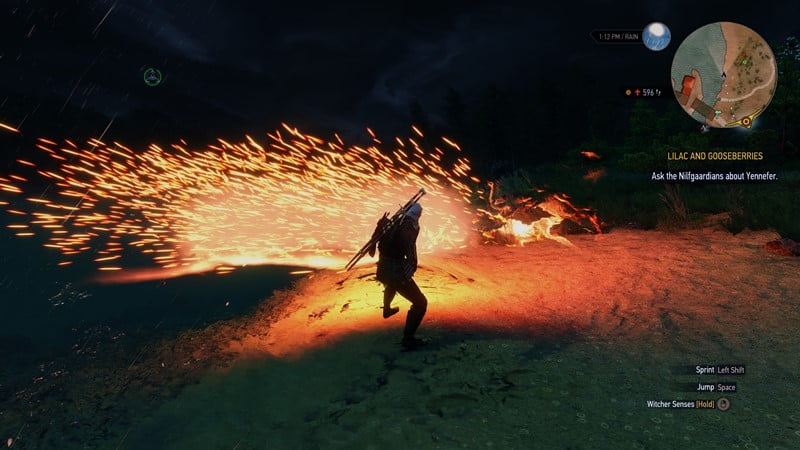 Improved Particle System Mod help in improving graphics in Witcher 3.
It increases the particle system in Witcher by making your fire-based bombs and Igni producing the realistic effect.
The Mod responds to the wind and includes collision particles while fighting animals or monsters.
Every gamer likes decent graphics and you as well, so install Improved Particle System Mod in your Witcher 3 game and enjoy the satisfactory performance.
AMM – The Appearances Menu Mod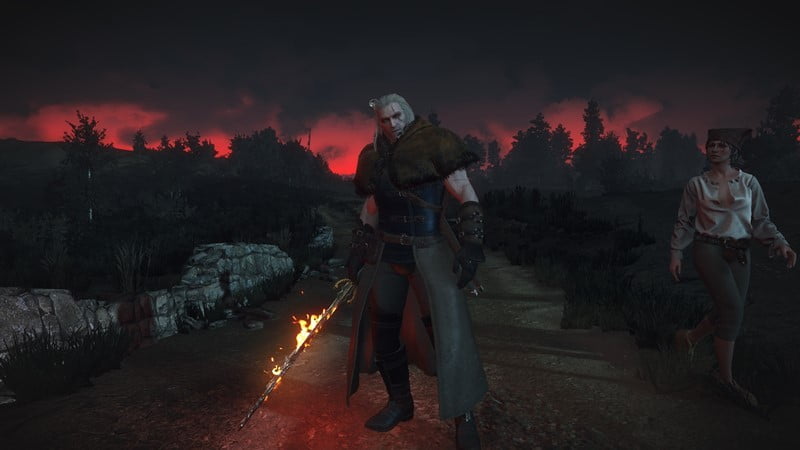 The Appearance Menu Mod helps you change the look of Roach and Geralt.
You can make changes as you like. You can add new haircuts, cloaks, and the appearance of armor can be changed as per your likings.
This unique Mod helps you to make yourself look best in the Witcher game.
RELATED:
How Much Does it Cost to Build a Good Gaming PC
4K Clouds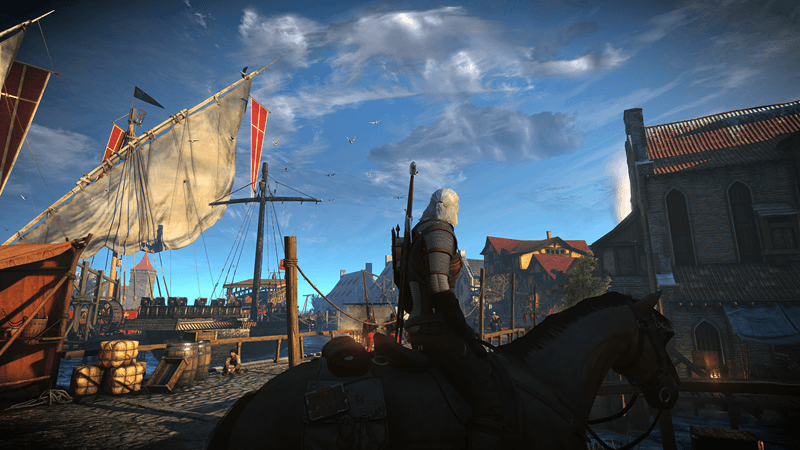 4K Clouds Mod enhances the gameplay by adding a realistic effect to the clouds. When you are on a journey sitting on the horse, these clouds make your game playing an amazing experience.
Clouds are always lovable and enhance the beauty of nature, whether you are in reality or playing the game you are going to love them.
Increased Draw Distance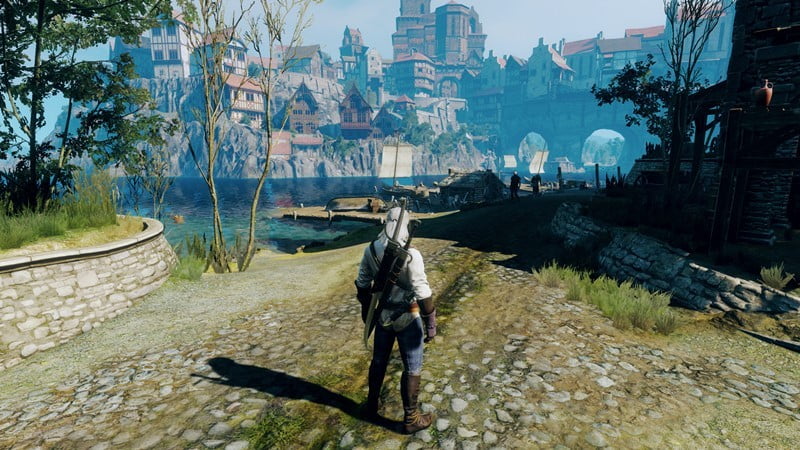 Increased Draw Distance Mod let you customize and see the big world of Witcher's at a greater distance with a higher level of details. This Mod accompanies an entire scope of choices from a little lift to a colossal, miles-long vista see. If you turn on the Ultra mode, it reduces your performance.
RELATED:
How to Record Gameplay on PC
Lamp on Player's Boat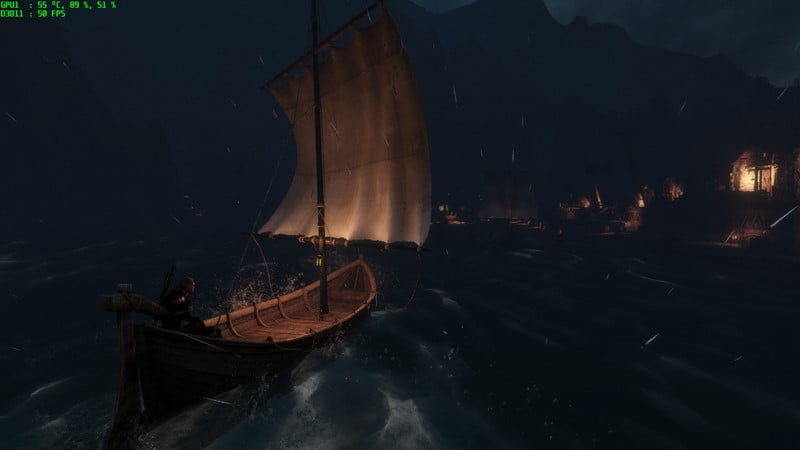 Lamp on Player's Boat Mod, as the name suggests, means that when you install this mod, you will get a lamp for the boat. It will be adventurous sailing the boat on the sea during the night and a lamp for giving you glow to see.
Over 9000 – Weight Limit Mod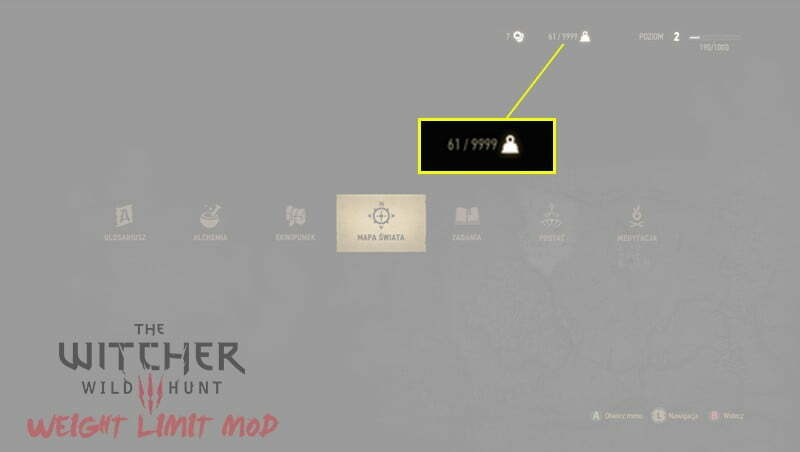 While playing Witcher 3, you are unable to carry everything and run. As the heavyweight lets, you walk only, that makes it difficult while facing the enemy.
By installing Over 9000 Weight, you can carry most of the things with you for a long journey, as anything can be handy. And you don't need to fear about going overloaded while using Over 9000 Weight Mod.
RELATED:
How to Increase FPS and Optimize Your Gaming PC
All Quest Objectives on Map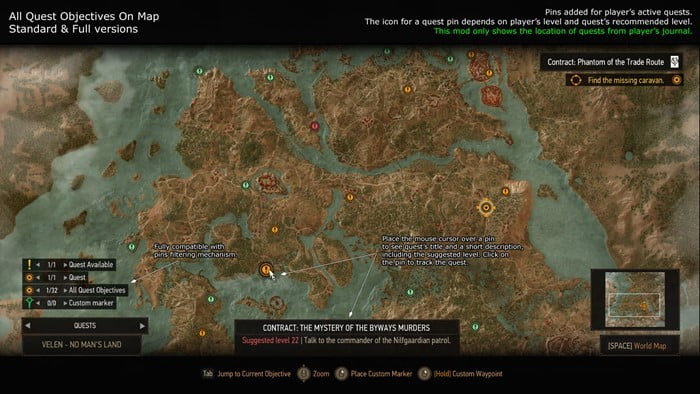 All Quest Objectives on Map Mod shows all the objective of your active quest on the map. It is useful to do multiple quests at the same time. You can also alter the tracked objective, and you don't need to go to the Quests menu for changing the objective.
The Witcher 3 HD Reworked Project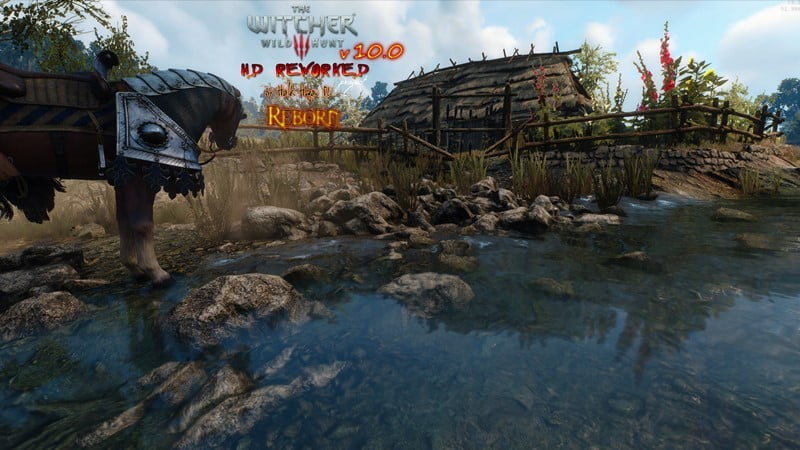 The Witcher 3 HD Reworked Project Mod enhances the textures and appearance of the game, which means it increases the graphics of your Witcher 3 game. It produces a realistic and high-resolution effect. It works very well with lighting and reshade Mods.
RELATED:
How to Clip Gameplay on PC
Debug Console Enabler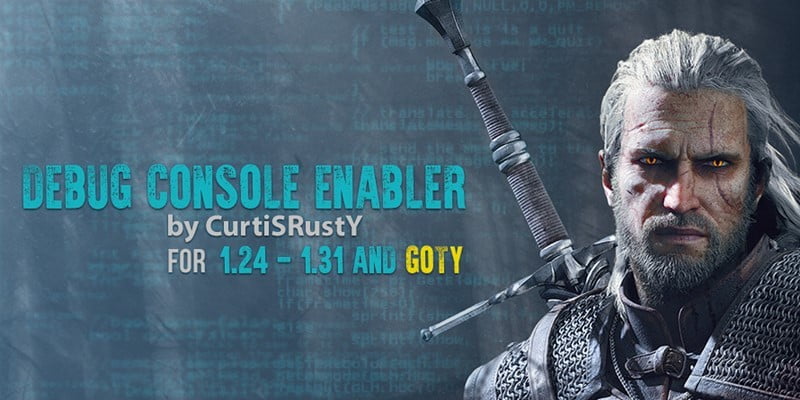 So this is our first mod which is a very important one if you're one of the players who's dealing with many mods at the same time! It actually enables you to use the debug console and through this, you can type in many console commands which will allow you to change your game, in different ways like spawning your enemies, you can change the weather to your favorite one and you may freeze the time if you want to take a screenshot of your favorite scene.
E3DodgeSystem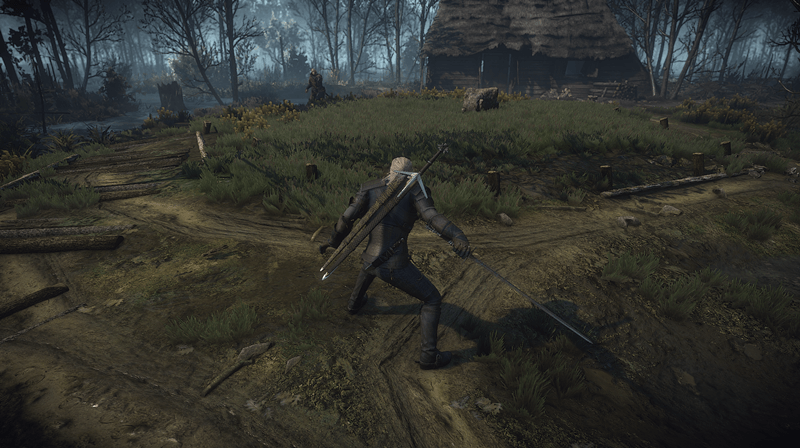 If you're one of the players who hate dodging in this game and think that it's quite boring at times, this mod will be the perfect one for you as it introduces a more easy dodge system which enables you to enjoy the combat and makes the game more interesting for you!
RELATED:
Is 8GB RAM Enough for Gaming in 2021 and Beyond
Photo Mode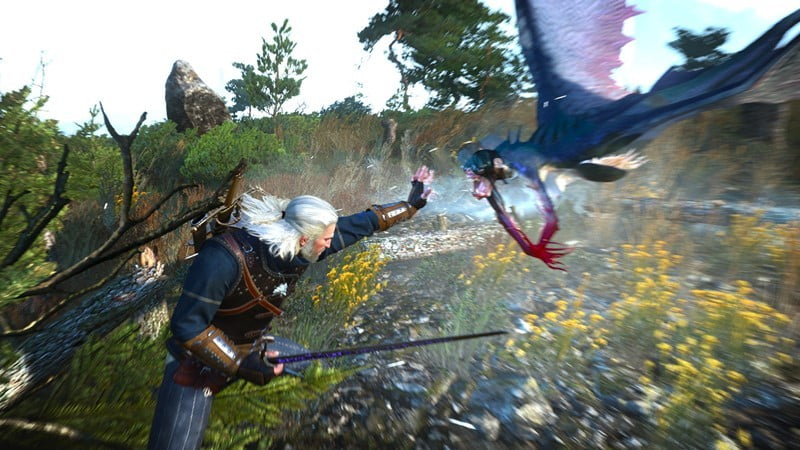 If you're crazy after taking screenshots at certain points in your game, photo mode will definitely suit you. It enables you to make your game more catchy and to enhance the view. Not only this, but the camera rotates to around 360° allowing you to add visual changes. However, you cannot make physical changes to Geralt, you can change the weather and the surrounding objects to make the shot more interesting and you may make yourself invisible as well.
Fast Travel from Anywhere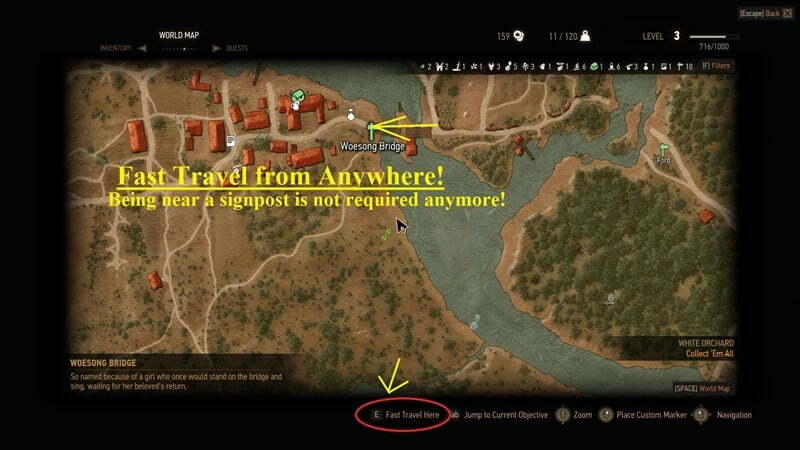 Apart from the players who like traveling slowly and steadily, there are players who want to travel fast. Although, we have signposts everywhere in the game to travel fast this mod allows you to choose a destination in the map and reach there fast unlike in a normal way when you have reached the signpost for traveling fast!
RELATED:
How much RAM Do I Need for Gaming
AutoLoot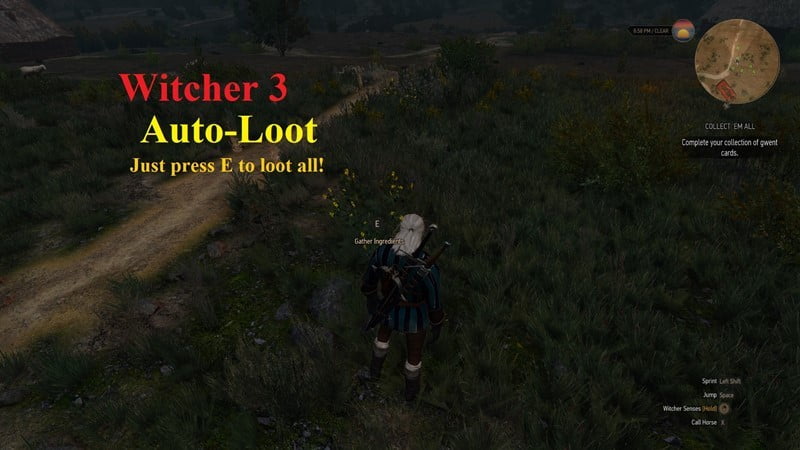 Just like the name, this mod gives you a sort of relief that you don't have to wait for collecting the items from the ones you're killing. This takes a lot of time. Hence, auto-loot mod will does all the looting by itself, also you can make it specific that which type of items should be looted along with a benefit, that it doesn't steal, so there's no need to worry.
Friendly Meditation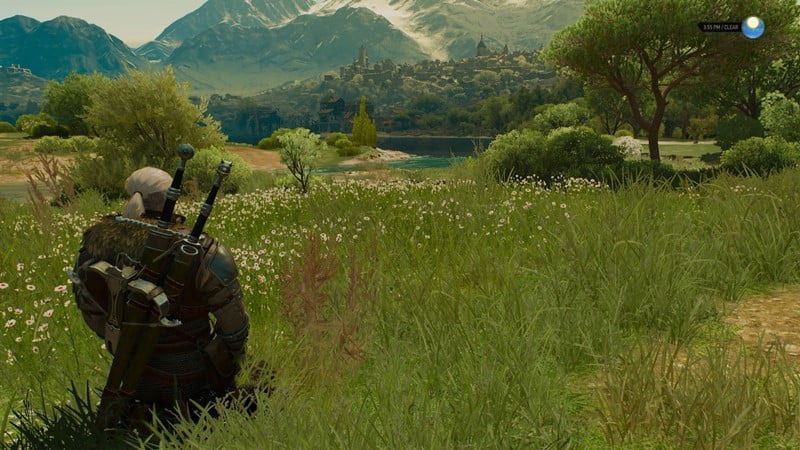 Friendly meditation, hopefully you guys you guys know the meaning of meditation, so all the nature lovers, this one's for you! This mod will help you to take a clear view of the surroundings where the HUD falls away, so there's no disturbance! You can watch the sun rising, you can clearly see the stars twinkling and the other things you like.
RELATED:
PC Shuts Down When Gaming? Let's Fix it
Enemies of Rivia
Fighters, are you ready? This mod is for the one who loves fighting and wants the game to be more and more difficult. As the name of the mod contains, Enemies of Rivia, the mod actually makes your enemies more powerful and upgrade their level of fighting. Your enemies behave in a totally different way along with increasing the number of attacks and they get more energy. This overall, makes the game more challenging and increases it's difficulty level making the player more curious and keeps on trying to defeat the enemy! So, all the daring players? Are you ready to fight against your powerful opponents? Go and Win!
More Shadows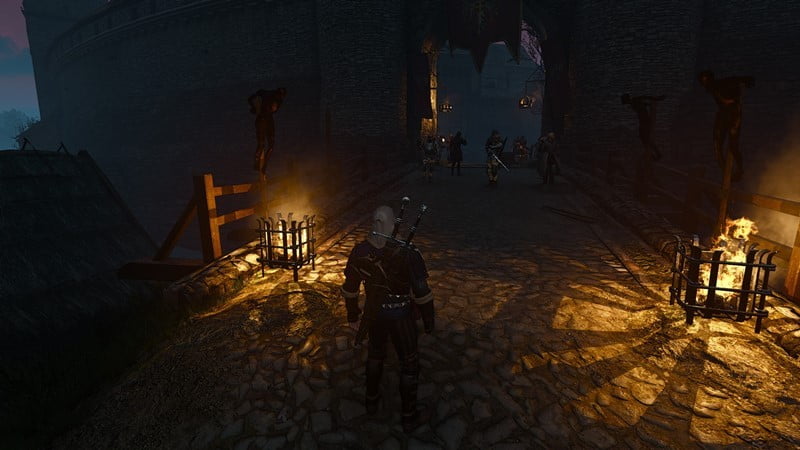 When talking about shadows, it seems like the game developers were not so keen on adding shadows to all the lightning sources. Although they have added excellent lighting effects, there are some players, who are great fans of shadows and therefore, they are always looking forward to new mods to change the game. More shadows mod enable you to add shadows to particularly all the lightning sources whether it is the torches that are on the walls or if the guards are carrying it, the candles or the lamps, you can add shadows to all the lightning sources.
Critical Slow Motion Combat Mod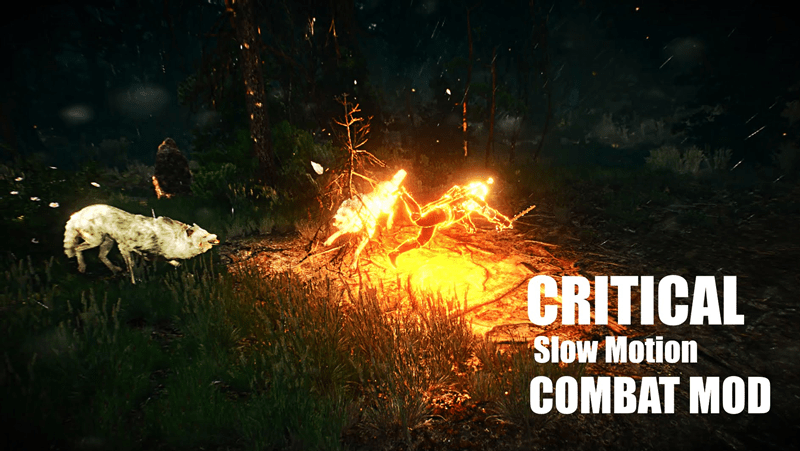 Slow-motion mod is my favorite one because this mod creates a very dramatic situation when Geralt is placing an attack on the enemy and you're able to see the attack in slow motion which means that the players are aware of the power of Geralt and how he places different attacks.
Indestructible Items
This mod does very less work as compared to other mods but for me, this is also one of the best ones, I'm that kind of person who doesn't like wasting my precious time on repairing the degraded items. This mod throws the entire degradation system of these items out of the game, which ultimately means that I won't be wasting time in repairing these items anymore and can enjoy the game without any wastage of time.
Conclusion
The Witcher 3 modding community is quite big, which is why there are many more different mods for the game which are not even mentioned here. Here are some of the best Witcher 3 mods you guys shall try. The Witcher 3 mods are a great way to change the settings of the game as per your wishes and likes; you can change the weather, level of combats, add shadows and many uncountable changes can be made through these mods! Hopefully, you guys enjoyed reading the article and we make sure that we're providing you the updated info!