Are you onboard the Ryzen hype train with the Ryzen 5 3600 but now can't decide on a good motherboard to pair your newly acquired processor?
Well, consider yourself not alone. Deciding which motherboard to buy is not an easy task since there are so many options available to you. It can get rather confusing but don't worry as in this article I'm going to tell you what's the best motherboard for Ryzen 5 3600.
This article will cover everything you need to know about Ryzen 5 3600 motherboards. It includes the following.
A thorough buyer's guide on how to pick the best motherboard to cover your needs
How can you tell if your processor is supported by the motherboard you want to buy
9 best Ryzen 5 3600 motherboards that are currently available on the market
Ryzen 5 3600 is the go-to AMD processor for many people because it provides an amazing performance at a relatively affordable price making it a great value to money buy.
To get the most out of your Ryzen 5 3600 you need a technically sound motherboard. After all, a motherboard acts as the foundation for other hardware components of a PC, and hence without a strong foundation, a computer cannot function with maximum potential.
So, what are we waiting for let's dive straight into the main context of the article to familiarize ourselves with motherboards?
In a Hurry? These are the Best Motherboards for Ryzen 5 3600
Before we evaluate each motherboard thoroughly to see how good it is, here is a quick sneak peek at the amazing motherboards that will be a part of this article.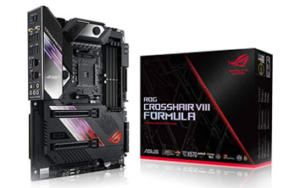 1. Asus ROG X570 Crosshair VIII Formula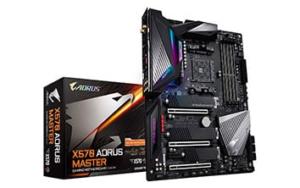 2. Gigabyte X570 Aorus Master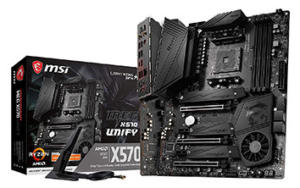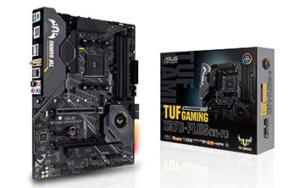 4. ASUS TUF Gaming X570-Plus (Wi-Fi)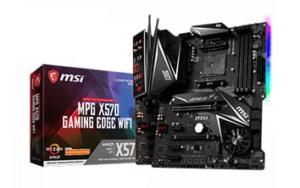 5. MSI MPG X570 Gaming Edge WiFi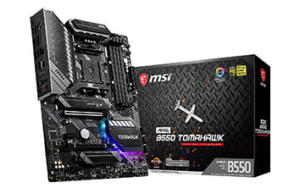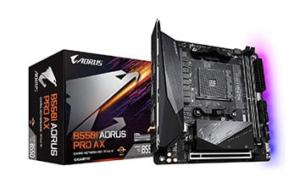 7. Gigabyte B550i Aorus Pro AX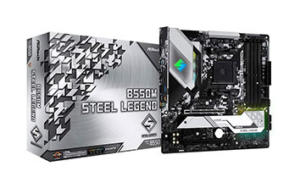 8. ASRock B550M Steel Legend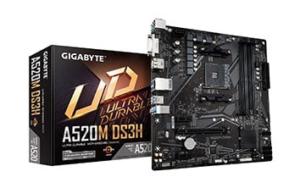 RELATED:
Best Motherboards for Gaming
The Asus ROG Crosshair series has always stood tall at the top of the food chain as far as Ryzen motherboards are concerned. The reason for this twilight pedigree is the exceptional power handling and performance of the motherboard. That coupled with top-class features makes this motherboard the contender to beat.
If money is not a concern and you are hellbent on getting the most premium AMD Ryzen 5 3600 motherboard, then the Asus ROG Strix Crosshair should be one you should be looking at.
This motherboard has the X570 socket at heart and where this motherboard differs from other motherboards is that the experience here is highly elevated here.
Everything is much more articulate and refined to the point where for the average consumer things may seem redundant.
This motherboard has a class-leading VRM design, having the ability to handle unprecedented power loads without a hitch.
For a Ryzen 5 3600 the power contained in this motherboard is a bit of an overkill but if you are looking for future-proofing your setup then this motherboard nicely in that regard because later down the road you can throw in a more processor and it will handle it with ease.
Tying into the theme of future-proofing this motherboard has support for 128GB memory at a blistering fast speed of 5100 MHz. All the PCIe slots of the motherboards are also Gen 4 to support fast data transfer. As you can see speed is the name of the game here and this motherboard does every possible thing to be the fastest in the game.
The technical part of this motherboard but what about the connectivity and features. Happy to report that the Asus ROG Crosshair also hits home in these regards.
This has plenty of nifty features to go along with the performance. Before we dive into that however can we just take a moment to appreciate the design aesthetic of the motherboard?
The right amount of RGB lighting and the clean aesthetic makes it look quite appealing in any PC case. Most of the capacitors and other electronics bits are also covered providing the motherboard a very refined and finished.
Coming onto the Feature now and right off the bat, we see prebuilt-Wi-Fi in this motherboard with a respectable range that is. Also on this motherboard is a 5 GbE LAN port with integrated bandwidth optimization.
Other connectivity of the motherboard also earns full marks and won't be disappointed with it.
Asus has pretty much thrown everything in their playbook to this motherboard and it shows in its performance and daily use. The only caveat of this motherboard is the price besides that this is virtually the best motherboard for Ryzen 5 3600 you can get.
The Gigabyte Aorus master represents the top end of X570 motherboards. This motherboard stands out from the rest based on its sheer performance, features, and overall quality. Gigabyte has done wonders with the Aorus master and given us a motherboard that can be cherished by both hardcore enthusiasts and your average PC builders.
Gigabyte makes all sorts of motherboards ranging from low-end budget motherboards to premium ones. Their premium motherboards like the one we have here are not always appreciated but I believe it is time to change that perception.
The X570 Aorus master is one heck of the motherboard. Its specification sheet is incredible and filled with top-of-the-line features and technology but as we all know specifications are only a part of the bigger picture.
The real-world usage of the motherboard matters more, and I am delighted to inform you that in real-world usage this motherboard holds true to its spec sheet.
Running on the X570 chipset this motherboard contains PCIe 4.0 pass through which makes carrying instructions to and from the CPU faster hence increasing the overall efficiency of the whole system.
This motherboard also comes with a direct 14 phase VRM design with a 50A power stage. Due to this excellent VRM, the Gigabyte Aorus Master has plenty of extra room for overclocking.
On this motherboard you can pretty much go overboard with your overclocking and the motherboard will happily support all that making it fantastic for enthusiast builds.
On the topic of enthusiast builds, this motherboard supports a maximum ram capacity of 128GB at 4400Mhz. There aren't shallow claims and many users have reported stable PC operation at high ram speeds which is something many motherboards struggle with.
For safe overclocking this motherboard provides users with bios switch that allows you to toggle between Bios on the fly.
Now coming onto the connectivity of the motherboard and here the theme of quality continues. This motherboard is chock-full of quality stuff all around that you are going to use on daily basis.
Take the most used component of the motherboard i.e the Audio as an example. This motherboard includes support for the latest ALC audio codec with an integrated ESS sabre DAC. This combination paves way for some of the best onboard audio you are going to experience coming out of a motherboard.
The Gigabyte Aorus master includes another daily essential connectivity feature and that is built-in Wi-Fi connectivity. Not only any Wi-Fi but the latest Wi-Fi 6 which is great to see.
Along with the Wi-Fi, you also get Bluetooth connectivity which comes in quite handy when you want to connect cordless peripherals like wireless Keyboards and mice.
In terms of the I/O ports, this motherboard also delivers in that regard. You will find all the ports you need like USB on daily basis in excessive amounts and at accessible locations.
The only gripe I have with this motherboard is that the placement of SATA ports is not optimal. They are positioned close to the secondary M2 slot and hence when you have that occupied accessing the SATA ports is a no-go.
In this situation, you are only left with 4 SATA ports which are not ideal if you want to connect multiple storage drives. Besides this, there isn't any other major with this motherboard.
Overall, the Gigabyte Aorus master is a great enthusiast motherboard that doesn't go overboard with the niche stuff. This motherboard remains very excessive for anyone looking for a solid X570 motherboard with great performance and features.
A minimalist motherboard glistening with performance. This statement perfectly summarizes what the MSI MEG X570 is about. This motherboard is an enthusiast-grade product and made for people that value performance and raw capability over everything.
Functionality over form. If you are an individual whose thought process coincides with this phrase, then this motherboard might be what you are looking for. The MSI MEG X570 Unify is a highly functional motherboard that puts useability as its primary factor.
The functional approach of this motherboard is visible from the fact that this motherboard has no RGB lighting.
Keep in mind I am not talking about the RGB header but rather the RGB onboard RGB lighting that many motherboards have. On the contrary, this motherboard features a rather simple all-black design with albeit plenty of heatsinks.
These heatsinks are in place to keep the major components of the motherboard thermally cool hence again iterating the motherboard's commitment to raw performance.
Keeping this in mind it wouldn't be a surprise to know that this motherboard has exceptionally capable VRM.
Running a Ryzen 5 3600 is a walk in the park for this motherboard. Heavy overclocking of the said processor also won't put a dent on this motherboard.
On the topic of taking things to the max, this motherboard supports a total memory capacity of 128GB at a stable speed of 4600MHz.
You also get the usual PCIe 4.0 treatment with this motherboard but this one takes things up a notch by having PCIe 4.0 support not only for the main M2 slot but also for the secondary one. All in all, this motherboard is the epitome of raw performance and capability.
Coming onto the connectivity and this is another area where this motherboard poses great results. It covers all the essential ports and headers and also adds in a couple of extra ones for good measure.
These extra ones are primarily focused on providing more value to enthusiast buyers that want to push their PC to its limit.
This motherboard however is not all perfect though and there are some minor nitpicks I want to point out.
The being the physical fan used for cooling the motherboard is prone to damage and I kid you not the fan will probably be the first item that goes wrong on this motherboard.
I would have liked a protective shield or something around the fan to protect the blades from any damage.
Overall, the MSI MEG X570 is a straight-to-the-point performance motherboard. This motherboard doesn't emphasize anything other than raw performance and sheer capability hence making it a very sort after motherboard by an enthusiast that wants to unlock the full potential of their Ryzen 5 3600.
Occupying the middle ground as far as X570 motherboards go the Asus TUF X570 holds its own when it comes to providing a solid base for all your PC components to sit on. This motherboard merges performance and functionality into a handsome package that can be bought for under $200 making a great value for money motherboard.
Before I begin with the Asus TUF X570 let's take a moment and think about what makes a value motherboard? If you are anything like me then a value motherboard should be a mix of performance and features.
This is exactly what you are getting here with the Asus Tuf X570. While not exactly the cheapest motherboard around that runs on AMD X570 chipset, this motherboard strikes a good balance of giving you stuff that you need and not including the one that you don't need.
With an AM4 X570 socket at the helm, the motherboard supports all 3rd generation and even the latest AMD Ryzen processors series.
Being on the X570 chipset this motherboard automatically includes impressive specifications. It runs on the latest PCIe 4.0 protocols making data transfer faster and more efficient.
The maximum memory support is 128GB and like other X570 motherboards, the clock speed comes in the 4400MHz realm. All other necessary technical bits that make a motherboard good, to begin with, are also covered here.
Technical stuff aside this motherboard also scores high marks in both the feature as well as the connectivity aspect.
Starting with the features despite being a value proposition this motherboard still includes built-in Wi-Fi and Bluetooth connectivity. I don't want to sound like a broken record because I keep on iterating that built-in Wi-Fi is an essential feature now and hence every motherboard should have it.
Coming to the connectivity front, this motherboard contains all the ports and the headers you are going to need for flawless PC operation.
Beginning from the inside, the motherboard includes both 5V and 12V RGB headers for easy connectivity and also has a bunch of fan headers positioned at strategic locations.
Besides that, the rear I/O is also full of all the necessary ports that you are going to need on daily basis. There are multiple USB ports, display ports, and even a USB-C port.
All in all, the Asus X570 TUF gaming motherboard is a great choice if you are looking for a motherboard that blends in compelling performance and useful features in a package that doesn't cost a lot of money.
The MSI X570 gaming edge despite hovering around as an entry-level X570 motherboard is no slouch. This motherboard is technically very sound and also contains features that you don't expect in an entry-level motherboard. Based on all this goodness this motherboard is a no-brainer if you are in the market for an affordable X570 motherboard that does everything quite well.
The MSI X570 gaming edge occupies the same price point as premium B550 motherboards so for some gamers it may represent a better deal since you are getting the more superior AMD chipset here.
The low price however leaves one wondering that whether this motherboard is even good. Well in our evaluation we find that this motherboard poses a good challenge for other motherboards that compete in the same price bracket.
Despite being on the budget side as far as X570 motherboards go the MSI gaming edge does not sacrifice quality.
It has a decent VRM design with stable power delivery making it capable of handling any Ryzen processor you throw at it. Although this won't be my first choice for overclocking, some slight tweaks to the processor core clock can be safely done on this motherboard.
Being on the X570 platform the motherboard also supports a maximum memory capacity of 128GB with the maximum boost clock being 4400MHz. The motherboard also comes equipped with the latest PCIe 4.0 protocol hence making it capable of super-fast data transfer speeds.
These are impressive technical stats for what is otherwise an entry-level X570 motherboard. With the technical bit now done let's move to the connectivity and the features.
Right of the bat, one aspect I adore about this motherboard is the inclusion of built-in Wi-Fi connectivity. No more last-minute scrambling for ethernet cables this motherboard has got you covered.
In terms of connectivity, this motherboard does quite well in some regards but falters in others. We are off to a good start when we look at the internal connectivity of this motherboard.
The MSI X570 gaming edge includes all the headers that you will inaccessible places. The most annoyance is caused by fan headers, and I am quite pleased to see that the fan headers on this motherboard are positioned close to the actual position of the case fans. The same goes for the CPU cooler header.
This motherboard also features both the 3-pin and the 4-pin header for seamless RGB integration. The audio section of this motherboard is isolated from other components which is great to see.
This ensures that less cross-interference reaches the audio components of this motherboard. This along with a decent onboard audio codec allows for rich audio playback. Do not however mistake this for a high-end audio experience because that you are not going to get here.
Let's jump the rear I/O next and here we see that this motherboard fares quite well. It doesn't miss any essential port although the quantity could have been more. Regardless, for normal use, you won't complain much here.
The only gripe I have here in terms of connectivity is that this motherboard only features 2 M2 slots. With M2 becoming a popular storage solution having only 2 ports can hurt the longevity of the motherboard.
Overall, the MSI X570 is a great entry-level X570 motherboard that performed better than my exception. No, it will not top any VRM chart but for sure it won't be found at the bottom of one either. If you are looking for an X570 motherboard at the sub $200 price range, then you cannot go wrong with the MSI X570 gaming edge plus.
The Tomahawk series motherboards from MSI have always stood at the top of the midrange motherboard ladder. The reason for this can be associated with the fact that this motherboard is jam-packed with value. Everything you need is present here in a high-quality manner making these sub $200 motherboards very desirable among new PC builders as well as seasoned professionals.
The MSI MEG B550 Tomahawk is a very sort after motherboard in the gaming community because it provides all the necessary bits you need from a hardware perspective.
Although containing all the latest and the greatest hardware AM4 socket has to offer the MSI Tomahawk is not too shabby either in terms of the looks department. At a glance, it can be easily passed as a premium motherboard because of its refined look and finish.
Digging deeper into the motherboard you get to see why it is preferred by so many gamers. The motherboard features all the latest specifications a motherboard has to offer.
It is equipped with PCI-E 4.0 connectivity allowing super-fast data transfer speeds. The motherboard also allows users to run RAM at 4866 MHz with the max memory support being 128GB.
The excellent VRM design that delivers flawless power without any interruption along with an efficient thermal design makes the MSI B550 tomahawk a very dependable motherboard. You can even easily overclock your Ryzen 5 3600 on this motherboard without any issue.
For any motherboard to be dependable and reliable it needs to have more than just amazing technical paper specs. In the real world use the thing that counts the most is the connectivity of the motherboard.
When it comes to connectivity the MSI B550 tomahawk excels in that regard. Both the internal connectivity and the external I/O are good here.
Starting with the internal connectivity. The MSI tomahawk B550 includes all the headers that you are going to need in ideal places. Hence allowing you to easily connect your PC cables to the headers without any hitch.
Staying in line with the latest trends the MSI B550 also has multiple RGB headers that allow you to connect all sorts of RGB fans, coolers, and other RGB products with ease. The motherboard for this purpose has both 4-pin and 3-pin RGB connectors so that no product is left out from RGB support.
For the I/O this motherboard features the latest USB Gen 4 3.2 ports. It also has dual Realtek LAN support which is good to see on a sub $200 motherboard. The maximum supported speed is 2.5G which gives this motherboard an edge for future connectivity.
Until now we have only discussed the positives of the motherboard but now it is time to move on to the negatives.
The one major gripe I have with this motherboard is that it does not come with built-in Wi-Fi support. All the competitors of the MSI B550 tomahawk do indeed include this feature hence it is quite disappointing when you have to scramble for an ethernet cable that is long enough to fit your PC.
The other minor grievances I have with the MSI B550 Tomahawk are not deal breakers but worth mentioning. The audio codec used in this motherboard is inferior compared to a similarly priced motherboard.
Another thing that stings a little is the lack of sufficient USB ports on the rear I/O. Having 6 ports is fine for normal use but quickly insufficient when you want to connect a lot of peripherals to your PC to get things done.
Overall, despite some flaws I find the MSI Tomahawk B550 to be quite a well-rounded package. This motherboard strikes a good balance between performance, features, and value hence making it a very compelling buy for a value-orientated consumer.
Mini ITX motherboards are usually toned-down versions of their bigger brothers but that is not the case here. The Gigabyte B550i Aorus Pro AX is a fully-featured ITX motherboard packed with top-notch performance and features. This motherboard contains everything other high-end motherboards have but just in a smaller form factor.
Mini ITX motherboards are not as mainstream as ATX or M-ATX motherboards such there are only a handful of good Mini-ITX motherboards, and this Gigabyte B550i Aorus Pro is one of them.
The Aorus motherboard series occupies the top spot in Gigabyte's lineup hence taking it contains some of the best VRM Gigabyte has to offer.
The VRM on this motherboard is very good. It is capable of supporting a continuous power supply of 90A. This figure is considered to represent the top 10% of motherboards hence showing Gigabyte's commitment to this B550i Aorus Pro Mini-ITX motherboard.
Since this motherboard is running on the B550 platform it supports a maximum memory capacity of 128GB via 4 RAM slots. You are also getting the PCIe 4.0 blazing-fast data transfer speeds in this motherboard.
Like the performance, the Gigabyte B550i Aorus Pro also does great in connectivity and general use.
First and foremost, I would like to point out that this motherboard has built-in Wi-Fi 6 connectivity making it one of the very few Mini-ITX motherboards to adopt this critical feature.
The good remarks just don't end there. This motherboard also has a 2.5 GbE LAN port along with the latest USB 3.2 ports.
These latest-generation USB ports allow for higher bandwidth allocation, therefore, are very useful for when you want to connect external hard drives and SSDs.
I also like the fact that despite having to cope with a smaller form factor Gigabyte has still managed to squeeze two M2 slots on this motherboard.
Granted the secondary slot uses the GEN 3.0 protocol and not the latest Gen 4.0 but still having a second M2 slot is very beneficial, to say the least.
Coming onto the general connectivity and in this regard, this motherboard does quite well. It fulfills the demands of both casual gamers as well as PC enthusiasts by including ports that are beneficial for both parties.
Overall, there isn't very much wrong with this motherboard. It is one of the most complete Mini-ITX motherboards you can buy that contains a fully-fledged feature set.
With Mini-ITX motherboards, the main complaint that people have is that the form-factor is quite restricting due to lack of certain functionality but with this motherboard, you are not going to feel that way because it covers everything.
The ASRock B550M is a well-executed micro ATX motherboard loaded with intelligent features at an affordable price. This motherboard differentiates it from the rest of other generic motherboard offerings by using a clever design with a lot of RGB lighting. Therefore, both design and performance are covered here making this micro ATX motherboard very attractive for potential buyers.
Normally motherboard reviews are not started by Aesthetics, but we can call it an exception in this case. Well, what can a mere mortal like me do when the ASRock B550M right of the bat looks tempting and appealing.
Aesthetics wise this motherboard rivals some of the best in the business. The white and grey color scheme is eye-catching and the attention to detail in the design is also top class. The refined design along with tasteful RGB lighting elevates the appearance of this motherboard into the high-end product realm.
The ASRock B550M steel legend is not all about the looks. For the price, this motherboard also exerts some series firepower in the specification and performance department.
This motherboard has a very capable VRM which results in clean power delivery. This motherboard can easily handle a Ryzen 5 3600. You can even get away with some overclocking granted you don't push things too much. This is impressive for a motherboard that costs less than $150.
Being on the B550 chipset this motherboard also gets the perks that this chipset has to offer. It supports a memory capacity of 128GB at decent speeds and also features PCIe 4.0 for faster data transfer between the CPU and other components.
The connectivity aspect is also well taken care of in the ASRock B550M. The motherboard includes all necessary internal as well as external ports that you need for a daily driven computer.
One thing I especially like about this motherboard is that it includes a clear CMOS button in the rear I/O.
For those who don't know what a CMOS is, it is basically a kill switch that clears the cache of your motherboard hence resetting to the default settings. This clear CMOS button comes in very handy at times hence it is nice to see it implemented this way.
The only drawback I felt in the connectivity department is that the second M2 slot does support PCIe 4.0. Also, when using the second M2 slot you no longer can utilize the 2 SATA ports close to the M2 slot hence restricting you to the only 4 SATA ports on the other side of the motherboard.
Although 4 SATA ports are enough for an average gamer a professional who needs to connect a lot of storage drives having only 4 SATA ports can be a deal-breaker.
Overall, the ASRock B550M Steel Legends delivers a great motherboard experience of a budget. Besides having a strong performance and solid connectivity this motherboard also excels in the looks department which is a rare sight in mid-range motherboards.
The price of motherboards is slowly creeping up to the point where good-budget motherboards are becoming hard to find. Granted you know where to look some good budget options are still available like in the form of the Gigabyte A520M that we have featured here. This motherboard covers all the essential bits and allows you to use your PC stress-free.
The Gigabyte A520M DS3H is priced under $100 and with a price tag like that it falls in the budget category. One cannot expect much from such an affordable, but this motherboard caught me by surprise.
Despite having a budget price tag, the Gigabyte A520M still delivers in the specification department. The motherboard features a great 5 + 3 phase VRM design making it capable of handling the Ryzen 5 3600 with ease.
The supported memory capacity and memory speed of the motherboard is also great. It is rated for having a maximum memory capacity of 128GB while capable of handling clock speeds up to 4400 MHz.
Although I wouldn't recommend using memory at those speeds on this motherboard still having support for high speed doesn't hurt either.
Since it is running on the A520 chipset from AMD this motherboard doesn't have any support for PCIe 4.0. This is a small nitpick but if you are going this motherboard with a budget gaming rig then it won't be too much of a bother anyway.
Anyhow moving onto the connectivity and this is where this motherboard performs better than expected. It has all the connectors, headers, and ports that you are going to use throughout your PC journey.
Frankly, I was expecting this motherboard to be barebones but to my surprise, it has an M2 slot, a 1 GbE LAN port, and both 5V and 12V RGB headers.
Essentially all the basics are provided here and hence you won't have any complaint with the connectivity of this motherboard.
Yes, there are some high-end features like a built-in Wi-Fi connection for example missing but that is to be expected given the price tag so there is no point raving about that.
Some major negatives that concern this motherboard will include the lack of a VRM heatsink. Also, I don't like that there is no USB-C port in the rear I/O. USB-C is quickly becoming the standard mode of connection hence not having it will hurt the longevity of this motherboard.
Overall, the Gigabyte A520M DS3H is a great budget Micro-ATX motherboard that does the basic aspects of a motherboard quite well. Given its price, it has a decent VRM with stable thermals, and the connectivity it provides is better than most motherboards at this price point. At the end of the day, a motherboard should support all other components of a PC without any hiccup, and that the Gigabyte A520 DS3H is guaranteed to do.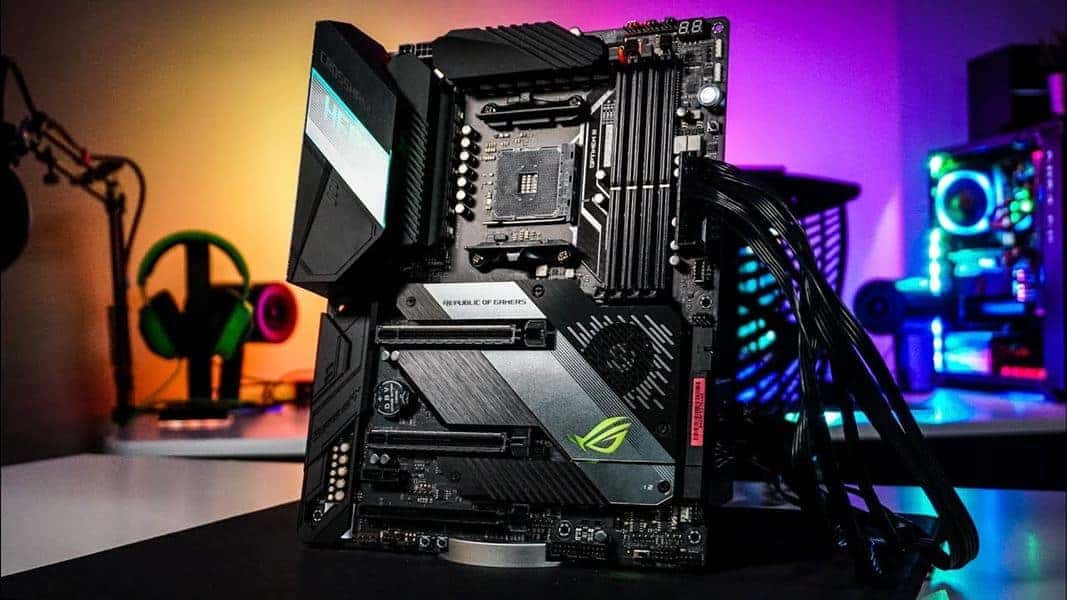 Buying Guide on How to Pick the Best Motherboard for Ryzen 5 3600
The main essence of the Buyer's guide section is to highlight the importance of buying a motherboard that is suited for your needs.
Trust me, it would have been so easy for me to simply recommend you one motherboard from the 9 featured on the list but that doesn't help anyone.
Every motherboard has its own traits leading to its strengths and weaknesses and hence no two motherboards can be said to be the same.
Therefore, since motherboards provide a different experience, it is important to buy the one that aligns with your needs the best.
After all, we all have different preferences and wants which shape our buying decision. Therefore, a motherboard that we are going to buy should cater to our needs and wants the best.
How Can I Tell if My Processor Is Supported by the Motherboard I Want to Buy?
I have seen this question asked pretty frequently and I get why amateur PC builders ask this question so often.
The fact of the matter is when buying a motherboard for your processor is not often easy to distinguish which motherboard supports your processor since there is no direct list of supported processors in the description of the motherboard.
Don't worry though as I am going to tell you about an easy way by which you can determine this so that you never again have to stare in confusion at your monitor screen.
When buying a motherboard for an AMD Ryzen processor a set of certain codes should appear in the name of the motherboard you are buying. These are the following
These are the codes used by AMD motherboards that will support the latest generation of Ryzen processors.
Regardless of the manufacturer, you are getting your motherboard from. It can be Asus, MSI, Gigabyte or any other just make sure that it contains any of the above code in its name for example, Gigabyte X570 Aorus Master.
As for their orientation. The X570 motherboards occupy the top end of the market and are among the high-end motherboards that you can buy for Ryzen 5 3600.
B550 motherboards are middle-range offerings that combine performance and features to deliver a well-rounded package.
The A520 motherboards are the budget end offerings that for most of the part are pretty barebone in terms of features. Mainly these motherboards are there to get the job done at the end of the day.
Why the Best Is Not Always the Right Option
Now that you know how AMD motherboards are classified, I want to tell you that you don't necessarily have to buy the best top-of-the-line option to satisfy your needs. This again plays into the fact that as humans our needs differ from one another.
What the "best" motherboard might be offering is not necessarily always going to be needed by you.
For example, if all you want is a decent motherboard for your Ryzen 5 3600 that contains plenty of RGB and other connectivity ports then you might be better off with an MSI B550 Tomahawk rather than buying the more expensive Asus ROG Crosshair.
First Things to Consider
Before you select any motherboard as the next motherboard of your gaming rig, I want you to first get these two things sorted out.
The first and arguably the most important is to decide your budget. When you start searching for a motherboard you will see a vast price palet with a wide array of different prices hence it can get confusing. Therefore, before you dive in for your motherboard research have a rough budget in mind.
The other thing I want you to do is to make a wish list of what you want in your motherboard. Basically, I want you to evaluate your needs and then buy a product that fits that description the best. It is important to know what you want because all motherboards have different traits and attributes. Therefore, by knowing what you want it will be easy for you to match your wants to the motherboard's description.
Now that you know how to look for a motherboard that fits your needs, it is time to move on to some of the traits and characteristics of motherboards.
VRM and Power Delivery
In simple straightforward terms, motherboards are basically complex electronic circuits that house other components of the PC.
Since motherboards are the main driving force of any PC it is important to get the motherboard with the best performance and capability because not all motherboards are created equally.
Ideally, we want a motherboard that has a good VRM design (main power phase) and has capacitors and transducers that will last.
Mostly, high-end motherboards like the Asus Rog Strix Crosshair keep this requirement in check. Gigabyte X570 Aorus Master is another great example of a motherboard that has excellent VRM but unlike the Asus, it does not cost a lot of money.
Therefore, not necessarily only the most expensive motherboard is going to have a good VRM. Some cheaper options like the MSI X570 gaming edge can also feature robust VRMs.
Size and Form-Factor
Motherboards come in three form factors. These form-factors are there to prevent any computability issues with different sized cases.
The three sizes that motherboard come in are:
ATX: Also called full-size or traditional motherboards. These motherboards run full-length and are to be installed in full-size tower cases.
Micro-ATX: A slightly smaller motherboard. These motherboards occupy the middle ground in the range and hence are a good, sweet spot if you want a motherboard that fulfills all functionality but is smaller in size.
Mini-ATX: This is the smallest size motherboard you can get. Normally reserved for small-size systems that rival the size of larger game consoles at max.
I would recommend going with an ATX motherboard like the MSI MEG X570 Unify because ATX motherboards offer the best functionality at a reasonable price also are more future-proof.
If the size is a concern and you want a motherboard that fits in a smaller case, then Micro-ATX like ASRock B550M Steel Legend can be considered.
If you want an even smaller motherboard that fits into a PC, the size of a console then you should go the Mini-ITX route. A motherboard like the Gigabyte B550i Aorus Pro will serve you well in this regard.
Connectivity and Rear I/O ports
A motherboard is defined by the connectivity it has to offer. Both the internal connectivity and the external rear I/O of a motherboard should be plentiful for it to qualify for a future-proof motherboard.
Most motherboards in the same form-factor carry almost the same internal port set up so the next logical thing is to look at the rear I/O.
Since you will be connecting most of the cables of the gadgets and other PC peripherals or components to the motherboard it is important to check the I/O (input and output) ports.
If you have something extra you would like to connect then make sure that the motherboard has a supported port for it.
Frankly speaking, these days most motherboards have a similar I/O setup but where they differ is the quality of the I/0. Good motherboards have faster Ethernet ports, utilize higher bandwidth USB connections, and have distortion-free audio ports.
These subtle nuisances can make a difference hence on top of checking the ports you should also dive into some technical bits of the main ports that you going to use.
Make sure that at least the ethernet port supports a Gigabyte connection and USB ports are Gen 4 3.2 ones. All our motherboards have these core characteristics in check hence you are covered in that regard if you so choose to go with them.
Features and Other Value-Added Extras
These days since motherboards competition is growing manufacturers are trying to set their offerings apart by including vanity features.
These may include built-in Wi-Fi, bios rollback switches, led screens for monitoring temperatures, etc. While some of these features are gimmicky others are quite useful to take built-in Wi-Fi on the Gigabyte Aorus for example.
Vanity features are mostly found on high-end motherboards while I won't recommend stepping up to high-end motherboards only for vanity features if you do want the best of the best motherboard with vanity features then the Asus ROG Crosshair should fit the bill.
Related Guides
Check out some of our related motherboard guides.
With everything said and done it is time to wrap up the article. To quickly sum up everything we talked about in the article.
This article emphasizes the need of buying a motherboard for your processor that fits your usage and compliments your build the best.
To again iterate you don't necessarily have to after the most expensive motherboard. Just use the guidance in the buyer's guide section to find the best for your individual need.
The 9 motherboards that are featured in the article simplify your task of researching because these motherboards are the best market offerings can buy for Ryzen 5 3600 processor.
The review section will also help in this regard as in it we have the 9 best motherboards currently available in the market. The reviews of these motherboards will simplify your task of finding the best motherboard for Ryzen 5 3600 processor.
Now before I close off this article let me know in the comment section which motherboard did you end up going with. Also, mention any other great Ryzen 3600 motherboard that I may have missed.
I hope that found this article helpful in guiding you towards a more informed decision.