Having a comfortable chair to sit on can make all the difference. Finding a good gaming chair, however, is not that simple but it doesn't have to be that way.
Although for acquiring the perfect chair, a lot of prior knowledge and research is required but don't worry if you are a novice in the gaming chair scene because this article will provide you with everything you need.
At the end of the article, you will be able to distinguish between different chairs and select the most appropriate one for your needs. For that purpose, the article contains the following:
The buying guide on how to pick the best gaming chair under $200
Can a gaming chair improve body posture?
List of the 10 best gaming chairs under $200 and their reviews
There is no denying that gaming chairs are very comfortable. On a good gaming chair, one can spend hours and not experience any backache.
Due to more people finding out about gaming chairs and their benefits the once-neglected gaming chair industry has taken off at a rapid pace.
Every gamer now wants a racing-style gaming chair and the increase in demand has caused a lot of products to flood the market.
Some of the new products available in the market are really good but some are an absolute waste of money. Hence this article because you don't want to buy a gaming chair that breaks down in a month or two now do you.
Ready to find your next gaming chair? So, what do say, shall we begin?
In a Hurry? A Brief Look at Our Recommendations
Before we evaluate each gaming chair thoroughly to see how good it is, here is a quick look at the amazing gaming chairs that will be a part of this article.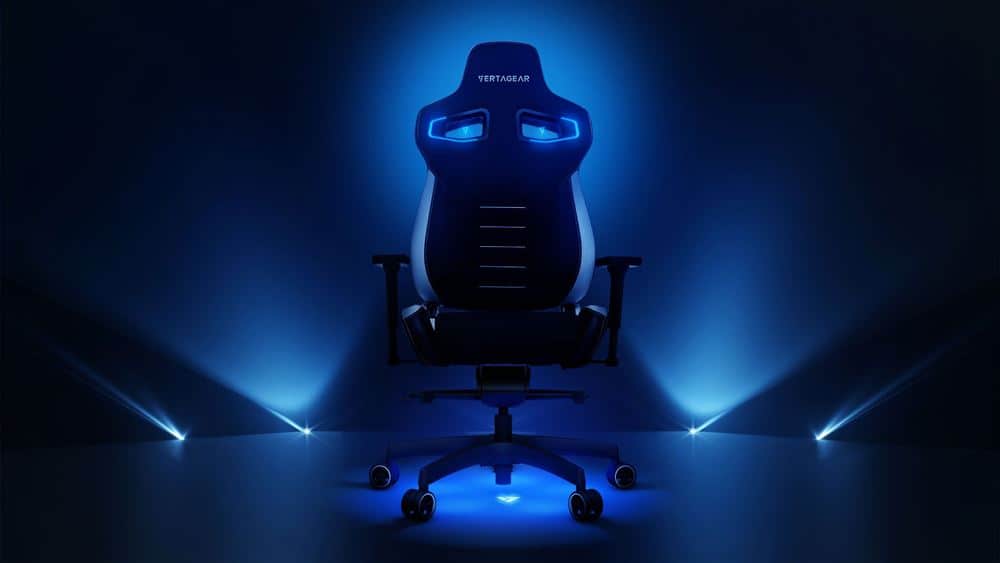 How to Pick the Best Gaming Chair – Buying Guide
Although this article contains 10 of the very best gaming chairs you can buy for under $200 but just knowing about these chairs is not enough.
Every chair mentioned in the article has its own traits and characteristics and hence if you don't know what you exactly need to buy you might end up with a chair that you don't like.
Therefore, since everyone has a different body type and has his own perception of comfort it is important to know what you exactly want from your chair.
By evaluating what you want and buying the product that fits that description you have in mind is the only feasible way of ending up with the most optimal chair for your needs.
This is where the Buyer's guide section will come into play. In this section, we are going to look at how we can pick the best gaming chair that fits our needs.
RELATED:
Are Gaming Chairs Good for Your Back?
Can a Gaming Chair Improve My Seating Posture?
Before we get more in-depth into the Buyer's guide, it is important to address this question since many gamers today are suffering from a bad posture.
A bad posture creates a lot of negative effects on your body and can incite back pain hence it is important to rectify the posture.
Gaming chairs can help you in that regard because modern gaming chairs are based on a racing seat design are made from the ground up keeping body ergonomics in mind.
These chairs keep you locked in an upright position and the aggressively bolstering prohibits slouching. Slouching is your worst enemy.
When seated on a chair you have to make sure that your body is upright to eliminate any possibility of stress build up in any section of the body.
Since gaming chairs also keep you upright hence, they automatically improve your posture. By using a gaming chair even for a month, you will start to notice that you are sitting more upright and slouching less. This is the first sign of a positive posture change and hence we can say that gaming chairs do improve posture.
Why the Best Is Not Always the Right Option
Now that you know a gaming chair can improve a person's posture don't rush out there and buy the best chair of this article.
Trust me it would have been so easy for me to just recommend the best or only one chair for everybody, but it doesn't work like that.
Like previously said we all have different body types and hence what works for me might not work for you.
The chairs are also different in their functionality and cater to different individuals just take the Starspace big and tall gaming chair as an example.
That chair is made for people with large body types and that is its core functionality. If for say, a skinny person was to buy this chair he would end up not liking it because the chair will not be comfortable for him.
This is just a basic example there is a lot more complexity to selecting the ideal chair for your need.
First Things to Consider
Now before you select the chair you want to buy there are few basic principles to set aside first.
Before buying a chair select your budget. In our case $200. Since we are already working with a budget things are relatively simple because all chairs will stay within the budget boundary we have set.
The next thing I want you to do is to evaluate what you want from your gaming chair. Do you need a large chair or a small one? A leather chair or a fabric one etc. Base your evaluation on these basic questions because by asking yourself these questions you will have a rough prototype of the chair you want that fulfills your preferences and caters to your need the best.
Now that you have set the basic pointers to get the best chair for your needs it is time to the bottom of each aspect of the gaming chairs featured in the article to find out which chair suits you the best.
RELATED:
Are Gaming Chairs Worth It?
Comfort
Comfort is by enlarge the most important metric of any gaming chair. Gamers spend money on a gaming chair expect it to provide the utmost comfort and ergonomics.
We all want our chairs to be comfortable but unfortunately, we don't know how to gauge the comfort aspect of any gaming chair.
Starting from the top and slowly funneling our way, the most important thing of any chair that dictates its comfort is the padding.
It is a no-brainer that you should buy the gaming chair that is providing you with the plushest and softest padding, but do you know that padding is usually divided into two materials that are both beneficial in their own right.
The two being leather and fabric padding. Leather padded chairs like the Autofull ergonomic provide you are a softer base to sit on while the fabric padded chairs like the GTRACING GT505 usually come with stiffer cloth padding.
However, fabric chairs have a big advantage if you live in a hot and humid climate because this material breathes better compared to leather and hence does not create much sweat providing you with a more comfortable experience.
Take your pick. Leather is softer than cloth but will eventually trap a lot of heat and cause sweating while on the other hand fabric is stiffer but will not cause excessive sweating.
Build Quality
Nobody likes a flimsy chair that starts to creak after a month or two and starts to fall to pieces thereafter. Hence the build quality of the chair is an important check.
The build quality of a gaming chair can be identified by evaluating its construction and the choice of materials used for making the chair.
If a chair has a metal frame and a solid base with a high-quality gas cylinder and is also well put together then there is a high chance that it won't fall apart.
You should, therefore, look for such a chair. Autofull ergonomic gaming chair takes the crown in this regard with the RESPAWN RSP-110 coming in at a close second.
Adjustability
Having the right amount of adjustment in the chair is the key to making it more comfortable for you.
Let's face it no two human bodies have the same shape and size therefore the one size fits all approach is invalid when it comes to chairs.
Having adjustment capability in the height, lumbar, recline, and armrest area allow the user to micro chair according to his body hence making his experience more comfortable.
The Ficmax ergonomic gaming chair stands tall in the adjustability department being closely followed by the Nokaxus YK-6008.
Features
A feature can be anything that adds extra value to a gaming chair. Now, who doesn't like that appealing of getting something extra right?
While some features are gimmicky others can be quite useful like the Massage feature which is available on chairs like the Killabee gaming chair.
Design and Aesthetics
The way your chair looks and integrates with other pieces of your setup is a key consideration for many gamers.
Gamers like to keep consistent with the color scheme of their setup. For that purpose, a chair like the Furmax ergonomic gaming chair is great because it only with a lot of colors variations.
Color is not all and some gamers also like a bit of pop. If you are like those and enjoy fancy stuff, then a chair like the Autofull ergonomic gaming chair is a great consideration because it has a flashy design.
RELATED:
Gaming Chairs Vs Office Chairs
The 10 Best Gaming Chairs Under $200
Now that you know how to pick the best chair that caters to your needs, coming up next are the detailed reviews of each chair featured in the article.
The GTRacing gaming chairs are well renowned for being comfortable and reliable and this GT099 is no exception. This chair is built well, has soft padding, and can be used in all sorts of situations due to its impressive recline angle. It also has plenty of features onboard hence making it a great choice for any potential user.
Evaluating a gaming chair is quite simple. It has to cover all the core attributes and then add in extra features to undercut its competitors and that is exactly what the GTRacing GT099 is about.
Firstly, and most important this chair is quite comfortable to sit on. The soft leather padding that can be had in six different colors is plush and plentiful. It provides good support to the user's back and bottom.
The large frame of the chair is also very accommodative in that regard. Not only it can support a maximum weight of around 250 lbs but also has a recline angle of 170°. Now, these are very impressive stats for a chair at this price point.
When you lock the chair at any recline angle it stays put and also does not sway much in that position which signifies its high-quality build.
For maximum comfort, the chair also has a 3D rotating armrest which although supportive can use a little more padding. There is also a separate lumbar and neck pillow to keep your body in the most optimal posture.
The GTRacing chair also does all this without a single creek or rattle coming from the frame. Although the base of the chair can be a bit annoying because of the squeaky sounds that are apparent.
Overall, the GTRacing GT099 is a very capable chair that is up to anything you throw at it. It is comfortable due to soft and plush padding, is built well with no creaks or rattles, and also hosts plenty of adjustment with the only downsides of the chair being a couple of nitpicks which are not deal-breakers.
The RESPAWN RSP-110 is a relaxed gaming chair that does not contain aggressive side bolstering. It is a fantastic choice for larger people or for folks that don't necessarily want to sit in an upright position all day. The chair also carries an impressive feature set and spec sheet that pull people in towards this chair.
Straight from the looks of it, you can make out that the RESPAWN RSP-110 is not trying to force you to sit right in the center with the help of aggressive bolstering.
On the contrary, this chair has relaxes bolstering which allows you to be a little flexible. Don't get me wrong this chair does provide you all the support you need to stay in an optimal posture but doesn't enforce any particular style on you.
This aspect of the RESPAWN RSP-110 sticks out from other chairs. Due to the light bolstering this chair is also fantastic for larger size people. The chair also supports a maximum weight of 275 LBS further reinforcing that fact.
In terms of comfort, RESPAWN RSP-110 has got all of the goodies that keep your back pain-free. The leather padding of the leather is very soft and dense making you feel like you are sitting on pillows.
It has got all of the other comfort-related features aswell which include 4D adjustable armrests. This means that here you can quite literally place the armrest in any position you like.
Besides that, there is also a flip-out footrest for when you want to utilize the 155 inclination of the chair. Between 90 and 155 the chair can be locked in any position and once locked it stays put.
After seeing all the adjustability, you might be wondering can the construction of the chair hold to these extensive movements. Well happy to report that this gaming chair is built quite well.
It has a very robust frame made entirely of metal and the chair also uses a premium gasket for the base. Due to this, there are no creeks or rattles to be found here, and overall, once seated the chair provides you a feel of solidity.
If that wasn't enough, with the RESPAWN RSP-110 you are covered with a warranty period of five years. Now I cannot comment on whether the company will hold their end on that but hey at least you are getting a five-year warranty, nonetheless.
Overall, I consider the RESPAWN RSP-110 to be a great chair for larger dudes. The shape of the chair is most optimal for large body types and the 275 LBS weight limit reinforced that fact. Besides that, the chair is comfortable and also built well. The adjustability is also next to none making it the chair to beat for the price.
A bold design, leather padding that is soft and supple, build quality that is going to last, features that are abundant, and industry-leading adjustability. If you are in the market for a chair that fulfills this description, then the Ficmax gaming chair should be right up your alley.
The Ficmax ergonomic gaming chair borrows its aggressive styling cues from racing seats utilized in the sports car industry.
Not saying this is bad. On the contrary, in the dual-tone color scheme, the chair looks quite striking. Looks however don't define a chair but comfort does.
Ficmax gaming chair has 4-inch-thick leather padding which is quite supple. The high-density foam underneath makes for a very comfortable sitting experience.
Due to the thickness, there is enough padding even for the heaviest of people and facilitating them further the chair also supports a maximum weight of up to 300 lbs.
The seat width of 13.6 inches is quite narrow and the backrest height of around 32 inches ensures that people with a tall and slim body style can find a comfortable seating position here.
Adding to the comfort of the chair are the soft lumbar and neck rest pillows. Both these pillows are precisely cut for the maximum support of your neck and lumbar and also have height adjustability for when you need that extra fine-tuning.
The chair also wins it out in the feature department and goes overboard to provide maximum comfort to the user.
It has a recline angle of 180° which is the best I have seen on a chair. The massage function with the high recline angle provides the cherry on top. Although only limited to the lumbar pillow this feature does come in handy when you have to churn out those extra couple of hours at your desk.
The chair also includes a retractable footrest that when not in use is tucked underneath the seat for seamless functionality.
To support all these features a chair needs to have a solid frame and that is exactly the case here.
The Ficmax chair is very well built with the right reinforcement in key areas that undergo constant stress. Due to the use of high-quality components the chair stays relatively trouble-free.
Overall, if you care about having the most advanced features like massage functionality and the highest amount of recline angle then this chair is a great choice for you.
The first thing that catches the eye of the KILLABEE Massage gaming chair is its sheer size. This chair has larger than normal dimensions that we are accustomed to seeing on gaming chairs.
It has a seat width of approximately 22 inches making it the widest of the bunch when compared to other gaming chairs on this list. The wide seat and the lack of aggressive side bolstering make this chair ideal for larger people.
The company when designing the chair has also given that some thought and hence the 250 lbs weight limit of the chair.
To achieve this weight limit high-quality materials for the frame and the base are needed and this tells us why this chair has such a good build quality.
The chair is silent when in operation and exhibits no creeks or rattles even when changing the inline angle of the chair. The wheels also move freely and silently which is a great sign for any chair.
The KILLABEE 9015 gaming chair is also no slouch when it comes to comfort. It has thick leather padding that has is quite supple and very comfortable to sit on.
Besides the plush padding, other comfort features like a lumbar pillow are provided here. This lumbar pillow also has massage functionality which is a great touch for the price of $140.
The recline angle of 160 degrees although not class-leading but is good enough for daily use. This chair isn't with all positives though and some negatives are also there.
The first being that there is no neck rest pillow but rather a simple headrest is integrated into the design. This integrated headrest not only has an odd shape, to begin with but also due to it being fixed in place lacks adjustability.
Then there are the non-adjustable armrests. I know this may be not much of an issue for some people but for others, it can be a deal-breaker.
On the whole, everything considered the KILLABEE gaming chair is a great value for money product that provides you good comfort, build quality, and features at a respectable price. They are some shortcomings but that is to be expected and none of them are great breakers.
Nokaxus YK-6008 is a great choice if you want your money's worth. This chair boasts top-of-the-line features and has incredible build quality and comfort. Although I have some slight nitpicks in regard to this chair but for the price, you cannot go wrong with the Nokaxus YK-6008.
With the skyrocketing prices, there is also the demand for a value to money product by gamers. This product does have to be cheap but, on the contrary, should justify the money being spent on it and the Nokaxus YK-6008 is one such product.
This chair earns this distinction because it is a jack of all trades that does everything and has all the features that you are ever going to need at a reasonable price.
Let's start with the build quality. On closer inspection, it is revealed that this chair is built quite well for daily use. The chair will have no issue accommodating your longer gaming sessions without a hitch.
Where the perception of quality falters though however is when it comes to the minor details. Missed aligned holes, wavy and curvy stitches, and slight imperfections like these put a dent to the otherwise good build of the chair.
Where I cannot falter this chair though is when it comes to comfort. The plush and soft leather and the use of large lumbar and neck rest pillows make this chair very ergonomic and comfortable.
The enlarged width of the seat also helps in that regard and allows the user to get into a more comfortable position.
The chair also has a recline angle of 180° so you can pretty much lay flat on this chair while enjoying the massage provided by the lumbar pillow.
The only negative in the comfort department that I have to speak off regarding this chair is the lack of adjustability in the armrest.
Now don't get me wrong both the armrests of this chair support 2D motion but that is quite limiting when compared to other chairs that are offering 3D or even 4D armrest adjustability for the price.
Overall, this chair has a healthy dose of features that are sprinkled on top of a solid platform. Nokaxus YK-6008 is comfortable, built well, and has an up-to-date feature set but most importantly this chair is priced very well considering everything on offer here hence making it a great value to money offering.
6. AutoFull Ergonomic Series Chair
It is not often that you come across a gaming chair at the price range of $200 that offers a premium experience. The Autofull ergonomic series gaming chair is therefore special in that regard and despite not having the best features for the price this chair edges out its competitors when it comes to attention to detail and manufacturing quality.
Premium and highly functional. This phrase perfectly defines the characteristics of the Autofull ergonomic gaming chair.
The premium experience starts with aesthetics. While other manufacturers tend to stick to plain leather padding this chair has embossed leather upholstery with stitching.
The effect that this creates is simple yet quite striking. The use of proper logos and branding is also something we don't see often in this price range and that aspect of this chair elevates the sense of premium quality.
The story doesn't end here. To top it all off the use of perforated leather on the side bolsters of the chair is another area that stands out. I haven't seen this level of attention to detail of any chair under the $200 price tag.
With attention to detail aspect of the chair also carries forward with the build quality. This chair has a fantastic construction and different components of the chair are carefully put together to create a solid and sturdy frame.
Usually, manufacturers tend to skimp on wheels, and I am glad that is not the case here. This chair has high-quality wheels that rotate freely without making any sort of screeching noise.
Besides having an amazing build and aesthetics the Autofull ergonomic gaming chair is also a very comfortable place to be in.
The leather padding is thick yet ever so soft to the touch. There is also extra padding in the backrest area of the chair hence making the chair very supportive for long sitting sessions.
Lumbar and neck rest pillows also have a perfect size and are adjustable as well. The chair also has 3D adjustable armrests hence allowing you to not only change the height of the armrests but also their position to better cater to your needs.
With that being said there are also some negatives points of this chair. It has a recline angle of 155° which is quite less compared to other chairs on the list. Also, for the price, the lack of crucial features like a missing footrest and the massage functionality is not justifiable.
Overall, the Autofull ergonomic gaming chair ears high regard in build, comfort, and aesthetics. Although lacking in the features it still is a great chair if you want to enjoy the premium experience of a more expensive gaming chair without breaking the bank.
Fabric chairs are becoming increasingly popular these days and the best fabric chair you can get for under $200 is the GTRACING GT505. This chair is fantastic for hot and humid climates since fabric material ventilates heat better than leather. Besides the material choice, you are getting the usual high quality associated with GTRacing gaming chairs.
Let's face it most of us stay at our desks for quite a while and with everything transitioning to online operation our desk time is increasing with time.
Being seated on a leather chair for a long time is not feasible. Since leather is a non-porous material, it does not allow heat to escape. Hence the trapped heat causes a lot of sweating especially during hot weather conditions.
This is where fabric gaming chairs come into play. The fabric being a lightweight material is much more breathable than leather and hence does not trap heat.
Okay, enough about the material let's talk about the chair. GTRacing has a winner on its hands in the form of this fabric gaming chair.
Right of the bat, the build quality is the area I want to touch on first because that is the highlight of the chair.
The GTRACING GT505 is built really well. In a typical GTRacing fashion, it uses high-quality components hence the 330 lbs weight limit.
On the topic of the weight limit, due to the less aggressive bolstering, this chair is also great for larger-sized people.
Fabric is generally not known for being soft but that doesn't knock the comfort score of this chair. To counter the slightly hard fabric this chair has a very plush foam inside the fabric-wrapped cushioning.
Other comfort features of the chair to keep your back in shape include a lumbar and a neck rest pillow which both are adjustable.
On the adjustability front, the chair features 4D adjustable armrests meaning that you can not only adjust the height of the armrests but also their position and angle. The also supports 160° of recline for when you want to lay down and relax.
All things considered; the GTRACING GT505 is a fine offering for anyone living in a hot and humid climate. The fabric of this chair will serve you well in that regard by keeping you sweat-free. The chair is also built well and features top-notch specs. The only caveat of buying this chair being the lack of massage feature for the price and the miniature recline angle but if that doesn't bother you then by all means go ahead with this product.
As far as budget gaming chairs go one thing is for sure that you can't have many expectations with them. More of the time these chairs are barebones and only include the necessary features and functionality.
Well, quite the opposite in this case. The Furmax ergonomic chair goes above and beyond to provide you with the best possible experience for just $100.
It not only covers the basics but also provides some extra features that are quite beneficial for daily use.
Truth be told, this chair surprisingly for the price has a very good build quality. There are no rattles or creeks present here. This shows that the frame of the chair is well reinforced, and this is further verified by the fact that the chair has a maximum weight limit of 300 lbs.
The slightly textured upholstery looks quite sporty and adds to the overall quality perception of the chair.
Talking about the upholstery, this chair has leather padding which unfortunately is slightly on the shallower side. Although you won't feel uncomfortable for short bursts but for long sitting sessions this chair can be a tad uncomfortable.
There is however the inclusion of the lumbar and the neck rest pillows that add to the comfort aspect of the chair.
This chair also features a recline angle of 150° which although is quite less compared to other chairs but still quite nice considering this is a budget chair
Besides this, there isn't much to talk about regarding this chair. It doesn't include any vanity features and honestly, it doesn't need to because core aspects of a good chair are covered quite well here.
Hence despite carrying a low-price tag the Furmax Ergonomic gaming chair is a great choice if you are just getting into the world of gaming chairs and want a barebones offering that is solid, comfortable, fun to use, and is affordable.
The big and tall gaming chair from Starspace is primarily focused on one thing and that being to provide maximum satisfaction to gamers with larger body types. It does that task very well and hence is a good choice if you are looking for a large gaming chair.
Having the big and tall label with your name is no easy task. Any chair that boosts this label must contain top-notch build quality so where does it lead us with this Starspace chair.
Happy to report, that this chair is up to that task. It uses a high-quality metal frame to ensure maximum rigidity. The base of the chair has the latest generation gas cylinder for the best longevity.
All in all, every aspect of the build is well thought out and areas prone to wear are properly reinforced. This provides you a great sense of assurity that the chair won't break in a month or two.
Not only the build but this chair has also the comfort aspect covered as well. Right of the bat, you can see that this chair is wider and taller compared to other chairs. The backrest portion especially is a lot wider compared to the competition.
This wide chair is covered is soft and spongy leather padding that is very comfortable. The padding is also dense and hence it will never feel like that you are bottoming out.
For any larger dude, the chair supports a maximum weight of 350 lbs which is the highest I have seen in this class of gaming chairs.
Proportional to the size of the chair you also get large lumbar and headrest pillows with this chair. The only slight downside being they are not adjustable.
Another slight negative is the limited recline angle of the chair which comes in at around 135 degrees. This is quite abysmal when compared to the other chairs on this list but I guess they did it to provide better rigidity to the overall frame of the chair.
One extra feature you do however get with this chair is the inclusion of a footrest that tucks away underneath the chair when not in use.
Overall, the chair is quite comfortable for what it is. Larger guys will find it to be a great place to be in and most importantly it won't break after a month or two of use. Hence if you are struggling with finding a large chair then this might be it.
10. Homall Gaming Recliner
Homall Recliner is a sofa gaming chair that is ideal for any causal away from desk gaming. This chair is well suited to be a permanent replacement in your lounge seating because it is very comfortable to sit on regardless of if you are gaming or not.
Sofa chairs like the Homall recliner used to be quite popular back in the day but low is slowly losing their appeal for the young gamer crowd.
These chairs are not as flashy as racing-style gaming chairs but that doesn't take away from the fact they are very comfortable to sit in.
With that said, let's start with comfort. What makes this sofa recliner comfortable is that it does not restrict you to sit in a particular fashion but rather you can be a little more experimental and figure out the posture and the position you like.
The experience is more or less similar to sitting on a traditional sofa. Like a sofa, the leather padding here is quite plush which makes for a very comfortable experience.
The added comfort aspect here is in the form of a lumbar support pillow that is actually quite pleasing to use. It is positioned at an optimal spot to give you the best coverage of the lower back part of your body.
The lumbar pillow also has a massage function with different varying controls. Hence unlike some other chairs, the massage functionality here is quite effective.
The Homall Sofa recliner also boasts impressive features and specs. It has a recline angle of 180° with a built-in footrest that automatically lifts when you recline the seat.
This large and bulky sofa gaming chair is also built well. It has a rock-solid structure hence the hefty weight.
Overall, the Homall gaming recliner is great. It has a unique design that is best suited for console gaming. The simple and clean design makes it feasible for any lounge room setup. Most importantly it is built well, is comfortable to sit on, and also has a relaxing massage function. What more can you ask for in a sub $200 gaming chair.
READ MORE:
Best $800 Prebuilt Gaming PC
Best $1000 Prebuilt Gaming PCs
Best Pre-built Gaming PC
Conclusion
With all the product reviews done it is time to wrap up the article. To quickly summarize this article, I explained to you through our Buyer's guide how to buy the best headphone for your needs.
To reiterate it is important that you evaluate yourself and get the gaming chair that best caters to your needs because otherwise, you will end up with a gaming chair that isn't made for you.
All the chairs mentioned in this article are good in their own right and it is a matter of finding the chair that resonates with you the most.
With that being said, before we sign off let me know in the comment section down below which chair did you choose and why?