Out of all the Linksys routers, a large number of models have a default IP address of 192.168.1.1 and a default password of admin. It's important to know the correct IP address and Password if you want to login to your Router settings. But as said earlier even though large number of models have same default login details there are some models with different IP address, Username or Password. As you can see in the list below, which we have prepared for your ease.
Linksys Default Password List (December 2019)
What to do when you forgot your password?
Sometimes what happened is people change their login details and then forget it later, and when they try to login using default username and password to change settings not remembering they had change the password, after realizing that they no longer know the password to login, people usually panic in this kind of situation, but there is no need to be worry about even if you have forgotten your login details, there are some ways to reset your login details to default.
Guide to Reset Linksys Router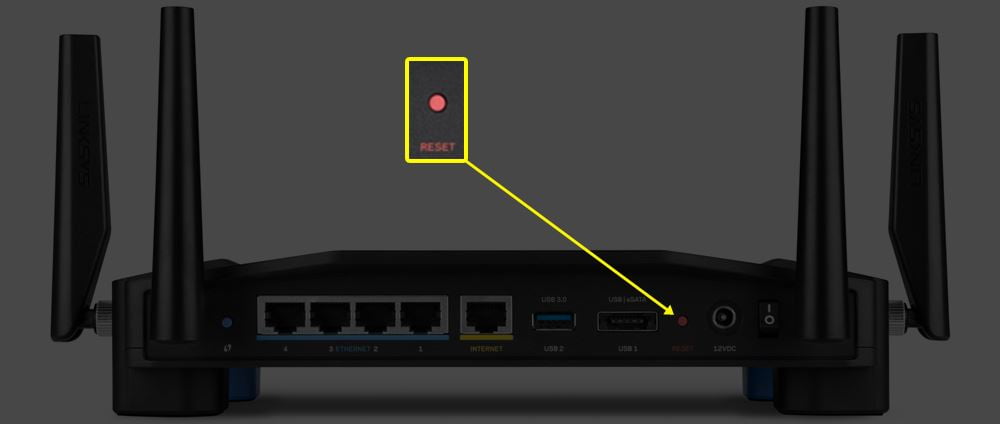 If you are really in a situation that only resetting your router is a way to go then what you need is only 90 seconds because that's all it takes to reset a router, the instruction to reset your router are as follows;
First you need to plug in your Linksys Router and Wait for it to powered on, once it's powered on, press and hold the reset button for 30 seconds.
For the next step you need to plug out the router while still holding the reset button for next 30 seconds.
In the last step, while still holding the reset button you need to plug in the router and hold the reset button for more 30 seconds, and that should do the trick.
Now your Linksys router should be reset to its default factory settings, have a look at the list provided above to check the default IP address and Username of your router model.
Can't Login even after Resetting your Router?
If you're still unable to login to your router settings, make sure you're following the given instructions correctly and try it again, if it's doesn't work there is a possibility that your router is damaged and need to be repaired or replaced.