What is Chromium
Primarily, Chromium cannot consider as a virus because it is an open-source web browser. If Chromium is an open-source web browser, then how it can be a virus?
Let us explain it to you if you find out the Chromium program on your device but unable to recognize how it is on your device, then most probably your PC is infected by the browser hijacker program.
Chromium is a legitimate program itself, however, it uses for the wicked purpose often – mainly adware & probably unwanted applications.
What is Chromium Virus
Chromium is an Alpha version of modern Chrome. Chromium is design for an open-source, which means it can tweak in all types of ways, including dangerous as well. In your case of getting infected by a virus, the chromium is installed along with malicious code. However, it is an entirely legitimate application, but the installed one on your PC is not.
It is fine to have an online ad on all the websites that you visited. It is OK to find some in your inbox, junk, or spam folder, but some have to removed, as commercials are throughout, and we are unable to handle all of them. Hackers use them to accomplish their evil agendas via chromium virus. Hijacking browsers are the kind of malware created for the agenda of altering an internet browser setting without your agreement and knowledge. It is not difficult to mix good and real legit ads with the fake one. You have to keep an eye on irregular hyper-links and even flashing ads. Because it may first seem interesting with all the colorful pictures or sounds, but when you click on it your system will be infected by the virus.
How will you identify that your system is infected by a virus?
It is quite simple. On your browser, when you see the appearance of pop-up ads or the allowing access of random websites, then you can easily recognize that it's a signal sent by your system that it got infected with a virus. The information on the removal of the virus will work for all the browsers approximately including Chrome, Safari, Firefox, and all the iteration windows, Mac & OS X both.
In this article, we will elaborate on the removal of this virus and also how to uninstall the chromium virus, as well. Verily, the virus can never be identified as non-harmful. Because it damages your system and even has access to your valuable data on your PC or Laptop. Therefore, it is vital to know the guidance of removing the chromium virus as soon as you come to know that something is fishy. Chromium virus is too has no privilege, in the list of dangerous viruses.
How to Uninstall Chromium
In case of looking at how to uninstall the chromium virus, then the smartest and the vital method is as below.
1. Open your control panel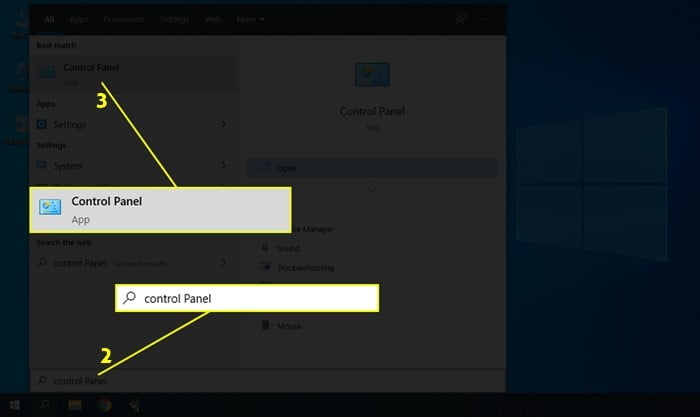 2. Select an uninstall a program function

3. Chase for Chromium and other unwanted or unfamiliar entries

4. Now, uninstall the Chromium and other suspect items by just clicking or ticking on the Uninstall button

In this way, you will accomplish your wish of uninstalling the chromium virus.
Guide to Remove the Malware from Different Browsers
Uninstallation of the chromium virus is not enough to fight against the infected virus because sometimes there may be other malware or adware browser extensions, which is joined along with the download. Here, we will reveal the guidance of removing these malware or adware from different browsers.
Removal of Malware from Google Chrome
On the top right corner of your Google Chrome, go to the menu. Got to "more tools". Click on extensions. Now, search any browser extension that seems fishy, then select remove. In this way, you can remove the malware from Google Chrome.
Removal of Malware from Mozilla Firefox
On the top right hand of your screen on the Mozilla Firefox browser, go to the menu. Select the add-on, then click "extensions". Now, remove any latest installed plug-ins that you seem as fishy.
Removal of Malware from Safari
After opening your Safari brows, go to the top left of your screen, and click on the Safari menu (named as Safari). Select preferences and choose "extensions". Now, uninstall the latest extensions that seem doubtful.
How to Remove Chromium Virus Instead of Uninstall
If you are seeking the removal of the chromium virus instead of uninstalling it, then Malwarebytes is the most popular anti-malware software to remove the virus for Windows, and other good reasons as well. This software can destroy ample malware that other software cannot. And the interesting part is without a cost approximately.
On the first time installing Malwarebytes you will get a 14 days free trial of the premium edition. Malwarebytes is a crucial tool to clean your infected system. Malwarebytes acts as a prevention tool, for instance, real-time scanning, and particular protection from malware. After 2 weeks of free trials, it converts to the free version (basic) that will scan and clean the malware infection by running a scan.
For our reader's facilitation, we are providing you a link from where you can easily download Malwarebytes software. You can download Malwarebytes software free from this link.
In a nutshell, to remove the chromium virus and its hazardous effects on your system you can use Malwarebytes for the respective purpose. To uninstall the Chromium Virus you can follow the guidance that we have provided aforementioned. We hope this article enables you to remove the chromium virus and how to uninstall a chromium virus. If you want to know more knowledge regarding the latest technology, guidance or tricks to cope with the problems on your system, then you are always welcome to visit how2pc.com. Furthermore, you can comment as well in the comment section for likeness and suggestion. Keep visiting our website for more interesting articles.