Want to buy a pink gaming PC for your gaming setup but are unsure which gaming PC is the best? Despite their rising popularity, finding a good pink PC is not an easy task.
Don't worry though, as, in this article, I will recommend you two amazing gaming PCs, one of which is a prebuilt offering while the other is a custom rig that you will need to build yourself.
Alongside the pink gaming PCs recommendation, this article will also include a buying guide centered around how to tell if a gaming PC is worth buying.
The main objective is that at the end of the article, you have a pink gaming PC that is not only aesthetically pleasing but also very good mechanically.
So, without wasting any precious time, let's begin.
Our Recommended Pink Prebuilt PC
Not everyone has the willpower to spend a lot of time building his own gaming PC. Similarly, some novice gamers who have not touched a gaming PC before may get overwhelmed by the enormity of the task.
If you are in that camp, don't worry, the next section is for you. The pink prebuilt gaming PC will be ready to play out of the box, hence won't require any additional effort on your part. With that said, let's look at the prebuilt gaming PC that will be included in this article.
Finding a good pink prebuilt gaming PC is like finding a diamond in the rough. Most options you have in the market are either overpriced or severely under-specced. Which makes the Velztorm Perxici all the more special.
This gaming PC comes with excellent specs and features, which are tied together by its crisp and eye-catching design. All in all, this PC is a great value-packed PC and one you should definitely add to your shopping list.
Gaming Experience
The capability of a PC is measured by its gaming experience. The first test that a PC has to pass is the ability to play your favorite games. The Velztorm Perxici passes the test with flying colors because it can play any game you want at the highest graphics settings and a very good frame rate.
I thoroughly enjoyed my time with this gaming PC and played many games on it at the following FPS.
Average FPS at 1440p resolution
90 FPS in Red Dead Redemption 2, 131 FPS in GTA V, 180 FPS in Rainbow Six Siege, and 228 FPS in Valorant.
Average FPS at 4K resolution
65 FPS in Red Dead Redemption 2, 82 FPS in GTA V, 120 FPS in Rainbow Six Siege, and 150 in Valorant.
The gaming benchmarks highlight the capability of this gaming PC. There was no game this PC struggled to play. Therefore, regardless of which game you throw at it, you won't be disappointed by the gaming experience of this PC.
Specifications
The Velztorm Perxici packs all the best hardware you expect in a high-performing gaming PC.
At the heart of this PC is a Ryzen 7 5800X, paired with the Nvidia RTX 3090. This combination results in a killer performance. The Ryzen 7 5800X is an 8-core 16-thread processor that performs well for both games and multitasking, while the Nvidia RTX 3090 is a 24GB VRAM top-of-the-line graphics card that can play any latest game you want.
Although the performance of these components is excellent, they tend to get hot. This PC comes with an AIO liquid cooler to overcome thermal throttling, which maintains temperatures below 80°c when gaming.
If you want to show off your gaming PC to your Twitch or YouTube viewers, you will be pleased to know that this PC can stream pretty well. It has 32GB DD4 RAM and a high core count processor that helps in that regard.
You also get a ton of fast storage with this PC. It comes with a 1TB SSD which will be more than enough for storing all your games and other files.
Case Design and Connectivity
The design of this PC is very unorthodox but in a good way. The case has a unique and distinct shape with aggressive cuts. It does not look like an off-the-rack prebuilt gaming PC you buy from Walmart.
The aggressive design of this PC gives it a prominent stance on the desk. Fortunately, Velztorm has not ruined the connectivity of this PC in favor of looks.
This PC comes with all the ports that you will need daily. I particularly enjoy using the front USB-C port on this PC because it makes connectivity convenient and hassle-free. Besides USB-C, you also get two USB-A ports, two 3.5mm ports for mic and audio, a reset switch, and a power button.
The main connectivity of the PC is found on the back, including Ethernet LAN, HDMI, DisplayPort, PS/2 port, DVI-D port, USB-C port, and additional USB-A and 3.5mm jacks.
Aesthetics and Salient Features
This PC looks and feels premium. Even PC snobs cannot tell it is an off-the-rack prebuilt gaming PC. This is the highest praise I can give to a prebuilt gaming PC.
The pink and gloss black color scheme gives the PC a very pleasing look. This PC also has RGB lighting; however, unlike other PCs, the RGB lighting here is balanced. It plays well like other design facets of the PC.
Therefore, it all ties together, resulting in a PC that looks well-integrated. It is one of the better-looking prebuilt gaming PCs you can buy.
This PC has many features that make the buying experience all the more sweeter. For starters, this PC comes with Windows 10 Pro out of the box. This is a slight difference, but one is quite significant when using the PC.
With this PC, you won't have to fiddle with an Ethernet cable because you get built-in Wi-Fi support. The Wi-Fi works well and has great signal strength. To put your mind at ease, this PC also comes with a 1-year warranty, which Velztorm has been known to honor quite well.
Pros
Easy and hassle-free connectivity
Built-in Wi-Fi support
Can play any latest games at 1440p and 4K resolution
Unique and distinct styling makes the PC design eye-catching
32GB RAM is great for multitasking
The 8 core Ryzen 7 5800X provides excellent performance for gaming and streaming
Cons
Expensive compared to other gaming PCs with the same specs
Overall, if you are willing to spend on a pink gaming PC that can last you a while, then the Velztorm Perxici is an excellent option.
Our Recommended Custom Build
Pink-colored computer parts are not readily available. Hence it wasn't easy finding parts for a pink custom gaming PC, but with a bit of perseverance, I have managed to put it all together with limited options.
The custom PC build that you are going to see today is built with a budget of $2000 in mind.
All in all, this PC build represents the perfect balance between aesthetics and performance.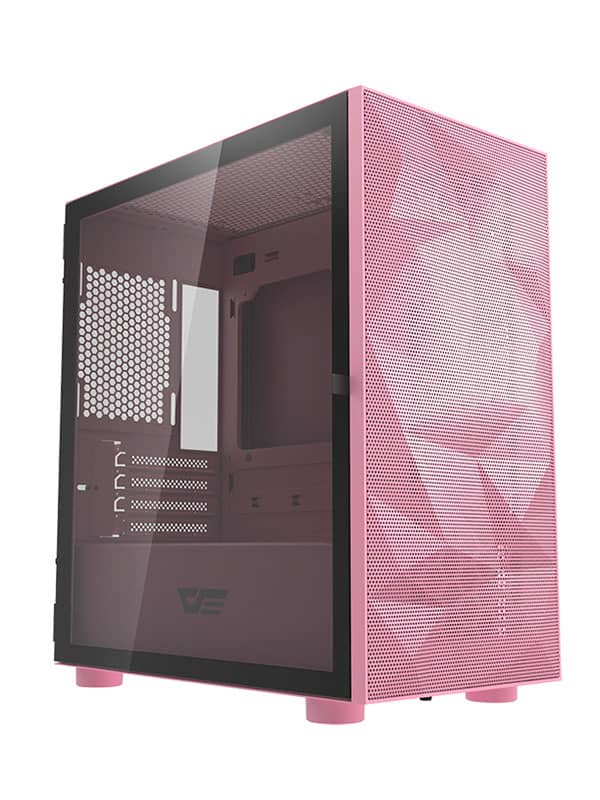 The PC mentioned above carries the pink theme consistently throughout. While it may not be the most robust set of components, they undoubtedly embody the pink theme quite well.
That being said though, I have selected a set of components for the custom build that when assembled into a gaming PC will be able to play any games at 1080p and 1440p resolution.
For reference, this gaming PC will be able to provide 120 FPS on Red Dead Redemption 2 at 1440p resolution. Similar to the Red Dead Redemption 2, other demanding games will also provide the same FPS figures on this custom gaming PC.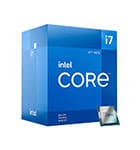 Intel Core i7-12700KF
Intel Core i7-12700KF CPU is chosen for the build because it is the best 12-core 20-thread processor currently available in the market. It slays through its competition due to its brilliant performance.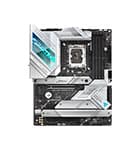 ASUS ROG Strix Z690-A
The ASUS ROG Strix Z690-A motherboard not only ties nicely into our pink theme but also is a very capable motherboard. The white color of the motherboard lays an excellent foundation for the other pink-colored components.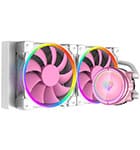 ID-COOLING PinkFlow AIO
The ID-COOLING PinkFlow AIO liquid cooler is the best option for the pink CPU coolers you can buy. It not only keeps the blazing hot Intel Core i7-12700KF in check but also looks quite good while doing that.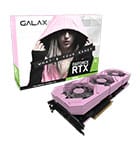 GALAX RTX 3080 EX Gamer Pink
The only pink GPU available is the Ex Gamer Pink RTX 3080 from GALAX. If I am being honest, the Galax GPUs are not the best. Therefore, I recommend buying an ASUS ROG Strix RTX 3080 V2 White Edition and getting it painted in pink color.
If you are unwilling to go through the hassle, the GALAX RTX 3080 EX Gamer Pink will suffice.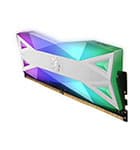 XPG D60G RGB 16GB DDR4 RAM
The 16GB XPG D60G is the best RAM-suited RAM for this build due to its transparent design. By taking advantage of the transparent design, you can turn this RAM pink by using pink RGB lighting.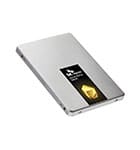 SK Hynix Gold S31 1TB SSD
SK Hynix is a very reputable manufacturer of SSDs, and their 1TB S31 SSD is very good. The color of the SSD does not matter for our build because it will be positioned at the back of the PC, where it will not be visible. Hence, I have opted for a quality storage drive.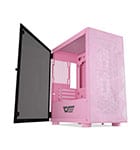 DarkFlash DLM 21 Mesh-Pink
The case was a huge consideration, and ultimately, I decided to go with the DarkFlash DLM 21 Mesh-Pink. The Darkflash case is exceptionally clean; hence it diverts the attention to the rest of the components.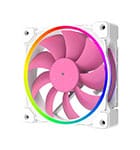 ID-COOLING ZF-12025-PINK
For the sake of consistency, ID-COOLING ZF-12025-PINK case fans are used for this PC. The ID-COOLING AIO liquid cooler also has these fans, making for a very consistent look.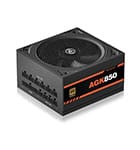 Aresgame AGK850
A powerful PC needs a good quality power supply, and up for this task is the Aresgame AGK850 PSU with its 850W power rating and 80+ efficiency certification.
Upgrade Options for the Custom Build
If you save extra cash on hand or want to go all out on performance then consider upgrading the pink custom gaming PC mentioned above. This PC is already quite powerful but it doesn't hurt pushing your PC to its maximum potential.
The following is the upgrade path that you can choose for the custom build.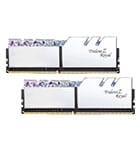 G.Skill Trident Z Royal 32GB DDR4 RAM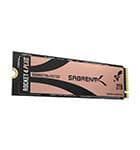 Sabrent Rocket 4 Plus 2TB PCIe 4.0 SSD
These components wrap up our PC build, but that is not where we will stop. In order to keep the pink color scheme consistent in our gaming setup, we have to go that extra mile.
Therefore, for maximum attention to detail, we are going to match the pink gaming PC with pink peripherals and accessories to elevate our whole setup.
Peripherals and Accessories
Fortunately, unlike PC components that are not easy to find in pink color, PC peripherals and accessories are readily available in this color.
The peripherals that best complement this pink custom PC build are as follows: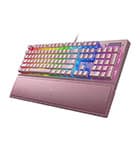 Razer BlackWidow V3 Keyboard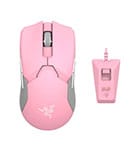 Razer Viper Ultimate Mouse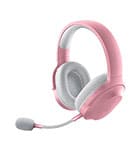 Razer Barracuda X Headset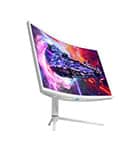 Sceptre C27-5B 165Hz Monitor
As for the monitor, this is where our luck runs out. I couldn't find any pink gaming monitor so I have to choose the next best alternative. Enter the Sceptre C27-5B.
The all-white color of the Spectre should complement our pink gaming setup quite well and add some contrast to the mix. This monitor is also great for gaming and has a curved panel display with a 165Hz refresh rate.
With PC components now available and all the peripherals acquired, all that is left to do now is assemble everything.
Don't worry, building a gaming PC might seem complicated but actually, it is pretty straightforward. All that is required is that you take things slowly. I have written an in-depth guide on building a gaming PC that you can check out for further assistance.
The Buying guide section will provide you with all the details regarding the complete buying process from start to finish and tell you how to differentiate between a good and a bad gaming PC. Therefore, this section is the one you do not want to miss.
If you are better informed on the PC buying process and already have the experience of building or buying multiple gaming PCs, you can skip this section.
So, get your favorite drink out, and let's dive straight into it.
The Few Consideration Before Buying a Gaming PC
I know you are eager to drop the ball on a gaming PC and have it delivered to your doorstep, but before you do that, hear me out first.
Buying a gaming PC in haste is not a good decision because you may end up with a gaming PC that you may not want or need. Therefore, you need to keep two things in mind before buying a gaming PC.
Budget
What you are going to use the PC for
Deciding on a budget beforehand is going to help you a lot. The gaming PC market is littered with too many options; hence you can easily overspend or sometimes underspend on a gaming PC.
Therefore, to stay focused, I recommend choosing a fixed budget beforehand. A fixed budget will also allow you to quickly filter out the available options. I know it may seem to you right now that taking this initiative is not necessary, but I kid you not when you go out there; this preemptive measure will not only save you time but regret as well.
Restraining yourself by having a fixed budget is an adequate measure, but some might say it is not the most fruitful. Therefore, if you are willing to be a little more experimental, you can use the second trick to keep you focused on buying a suitable PC.
This trick involves evaluating your needs and what you will use the PC for and then finding the PC that fits that description.
A simple way is that you can find out which PC you need based on the system requirement of your PC. For example, I am an avid Rainbow Six Siege player, so I like a PC that runs the said game.
Like the example above, you can also formulate your own PC needs accordingly.
The Best Is Not Always the Right Option
I have come across this more than I would like to accept, where novice PC gamers buy a gaming PC based on just the specs.
Sure, specs play a role in determining the performance potential of the PC, but that doesn't mean you need the best gaming PC.
Maybe your need is fulfilled by a PC that does not have the best specs, so why spend more on a gaming PC. If the high-end specs are not going to get any use, that is just wasted potential.
The main takeaway is that you should not fall for the "best" description. I know getting the best PC has its charm, but if you are not going to take advantage of it, there is no point in buying it.
The Factors That Make up an Ideal Gaming PC
Now that you know how to approach a gaming PC buying decision and are well informed about some pre-emptive measures you need to take before buying a gaming PC, I say you are ready to know about the factors that make up an ideal gaming PC.
The Gaming Experience
The gaming experience often gets overshadowed by the specs segment, but I believe that something as vital as the gaming experience PC deserves its place.
Specs don't mean anything if the daily gaming experience is not satisfactory. If that is the case, regardless of how good the specs are, the consumer would be hesitant to use his gaming PC.
Unlike the specs, which can be jotted down on a piece of paper, evaluating the gaming experience of a PC is a lot trickier. It requires you to use the computer over an extended period and see how it holds up for daily use.
Since the gaming experience is more concerned with how the end-user will see things, I have kept the gaming experience aspect of every PC front and center in this article.
Upgradability and Future Proofing Should Be at the Top of Your Agenda
The price of gaming PCs has gradually risen over the years. For this, part of the blame goes to technological advancement. Technology has seen rapid innovation; hence the performance ceiling of a gaming PC has increased exponentially.
Therefore, if you are buying a gaming PC in 2023 and beyond, you should consider upgradeability and future-proofing aspects. There is no denying that if you want longevity in a gaming PC, a custom gaming machine is much better suited for that purpose.
In a custom gaming build, you can easily swap parts individually, and when the time for an upgrade comes, you won't need to change the entire PC.
You can replace the GPU or CPU with a better one. For example, the custom gaming PC that I have mentioned has an RTX 3080. Later down the line, you can upgrade the GPU to an RTX 3090.
Or you can also add more RAM and upgrade storage. A popular storage upgrade is adding an M.2 PCIe 4.0 drive. Therefore, in the upgrade section which is below the custom gaming PC, I have listed the Sabrent Rocket 4 Plus 2TB M.2 PCIe 4.0 SSD as a possible upgrade option.
It would be nearly impossible to perform these updates in a prebuilt gaming PC because they often have proprietary components; hence ensuring compatibility with aftermarket PC components can be pretty challenging.
Convenience Is Key
When discussing gaming PCs, convenience is the last term you will see being used. Mostly, this term is synonymous with console gaming, but you would be surprised by how convenient prebuilt gaming PCs are.
These PCs behave very much like their console counterparts. They come not only pre-assembled but also have an operating system and drivers pre-installed so that you can begin gaming right away.
Many hardcore gamers will discourage you from buying a gaming PC when opting for a prebuilt gaming PC. However, you should not be swayed by what people say.
The pink prebuilt gaming PC down above is a very convenient alternative to a custom gaming PC. It comes ready to play out of the box; hence it not only saves your time but also the effort needed in building a gaming PC.
At the end of the day by buying the pink prebuilt PC you are paying extra for ease and convenience which I am sure is a tradeoff worth considering for most gamers
The Specification to Be On the Lookout for in a Pink Gaming PC
Whether you opt for a prebuilt gaming PC or want to build your own gaming PC, the following are the specs you would ideally want in your pink gaming PC.
CPU
If you want your PC to do all the tasks you throw at it, you need at least a 6 core CPU in your gaming machine.
Something like the Ryzen 5 5600x should be ideal for a budget gaming PC, while the Intel Core-i7 12700F should be used in a high-end gaming PC.
GPU
The GPU is the most integral part of a gaming PC. Ideally, you want a high-performing GPU with at least 6GB of VRAM.
As for choosing Nvidia or Radeon, stick to the brand you like the best. There is not much difference in the performance of an Nvidia GPU and a Radeon GPU at the same price point.
For recommendation, I reckon you should consider the Nvidia GTX 1660 or Radeon RX 6500XT for a budget gaming PC.
On the contrary, a mid-range gaming PC is better off with an Nvidia RTX 3060 or Radeon RX 6600XT.
As for a fully decked-out gaming PC, the Nvidia RTX 3080 or the AMD Radeon RX 6800XT should fit the bill.
RAM
If you want a smooth gaming experience, you should not cut on the RAM. Having less than 16GB RAM capacity in a modern gaming PC is like shooting yourself in the foot.
Therefore, 16GB RAM is what you should be aiming for in a gaming PC.
Storage Drive
Ideal Storage space is highly subjective, and it varies from gamer to gamer. Some gamers might need more storage space while others may not.
Therefore, formulating a distinct opinion on this matter is not appropriate. That being said, the general rule is to have at least 1TB of storage space in a gaming PC.
A gaming PC should always use an SSD storage drive rather than a hard disk regardless of the storage space. An SSD is much faster comparatively and hence will rejuvenate the operating speed of the PC.
Related PC Guides
Check out our price-focused prebuilt PC guides below.
Check out our GPU-focused prebuilt PC guides below.
Check out our aesthetics-focused gaming PC guides below.
Conclusion
With everything said and done, let's wrap up the article. To conclude, I would again iterate on the importance of buying a suitable PC according to your need.
If you want to buy a prebuilt gaming PC, then it is totally fine to do so, and so is building a custom gaming PC.
When buying or building a pink gaming PC, the problem gamers face is that there are not many options available, and hence in most instances, you end up paying a premium for the looks.
I hope that the prebuilt PC and custom build I have listed were of help to you. Before I sign off, let me know whether you prefer a custom-built gaming PC or are more inclined towards prebuilt gaming PCs. Also, I would love to hear the plans you have around the pink gaming setup theme.