Intel's 14th-generation processors have just hit the market. In the press release, Intel confirmed that Z690 and Z790 will support the new Metero Lake processors. This is great news for folks who have been holding back from upgrading their computers.
I don't remember the last time Intel offered three-year continued support for older-generation motherboards. So, there never would be a better time to upgrade your computer, and it starts with choosing the right motherboard.
This begs the question, since both the Z690 and the Z790 motherboard support 12th, 13th, and 14th generation Intel processors, which one should you choose?
Motherboards have gotten a lot more expensive lately, and buying a new motherboard just for the sake of it can take a toll on your wallet.
In this article, I highlight the key differences between the Z790 and the Z690 chipset by pitching these two motherboards against each other in a head-to-head comparison.
At the end of the article, you will have all the information you need to make a more informed buying decision. So, without further ado, let's begin.
What Is a Z790 Motherboard?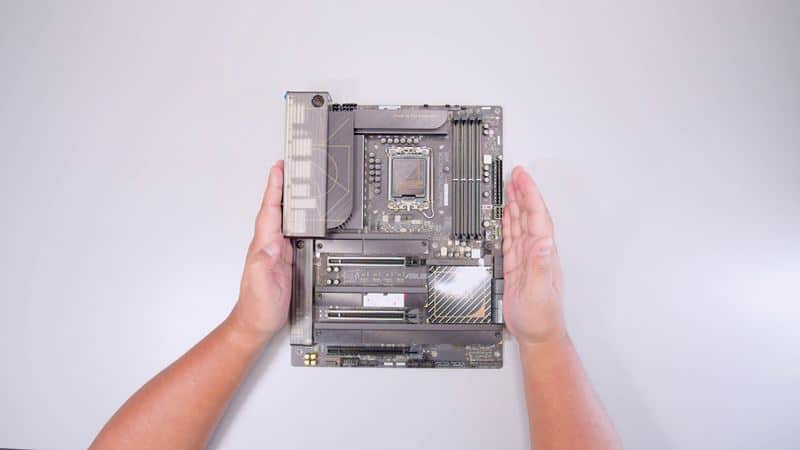 Z790 is Intel's top-of-the-line chipset released with the 13th generation processors. The Z790 showcases the capability of Intel's LGA 1700 platform. Despite being released with Intel's 13th generation Raptor Lake processor, this motherboard is compatible with other generation processors, as we will explore in the CPU support section.
Being a high-end chipset, the Z790 gets all the bells and whistles, including the latest features, popular connectivity options, plenty of I/O, and top-notch specs.
The main purpose of this Z790 vs. Z690 comparison is to determine if the Z790 has enough upgrades over the Z690 chipset to justify a higher price tag.
What Is a Z690 Motherboard?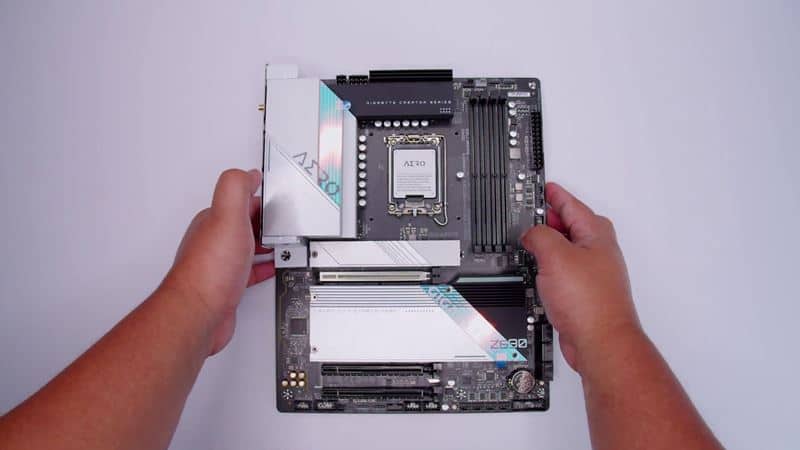 Z690 is also Intel's top-end motherboard, but it is the older generation variant compared to the Z790 chipset. The Z690 motherboard was released with Intel's 12th-generation Alder Lake processors. However, Intel has continued supporting the Z690 motherboard for its newer processors as well.
Since this motherboard supports a newer Intel processor and is priced considerably less than a competing Z790, many people gravitate towards it.
In this comparison, I will highlight whether buying the Z690 motherboard for a newer Intel processor impacts performance. I will also go over some use cases in which you should and shouldn't buy the Z690 motherboard.
Z790 vs. Z690: Key Differences Explained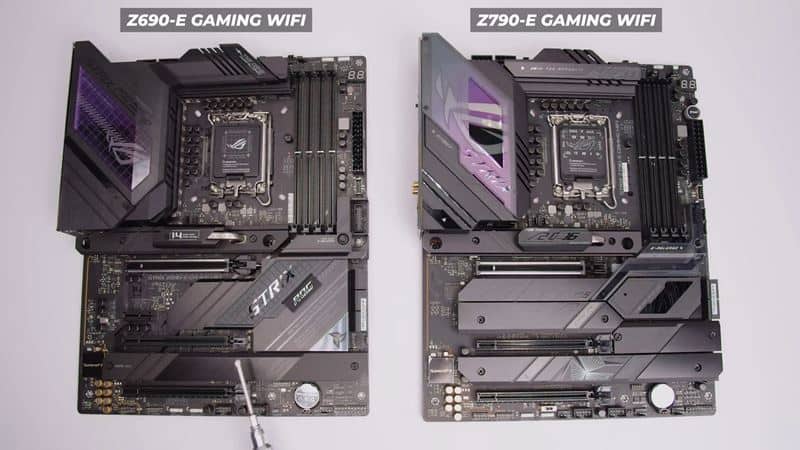 Let's dive into the head-to-head comparison of Z790 and Z690 motherboards, comparing each and every feature that each of these motherboards has to offer. Stick around until the end because it will be an insightful comparison that will answer all your queries.
Specs Overview
Specs provide a good general overview of a motherboard. However, always remember specs only tell half the picture.
Chipset
Z790
Z690
CPU Support
Intel 12th, 13th, and 14th generation processors
Intel 12th, 13th, and 14th generation processors
Memory Support
DDR4 (3200MHz), DDR5 (5600MHz)
DDR4 (3200MHz), DDR5 (4800Hz)
Maximum Memory Capacity
128GB
128GB
Dual GPU Support
Yes
Yes
CPU Overclocking
Yes
Yes
Memory Overclocking
Yes
Yes
DMI Lanes
x8
x8
Chipset PCIe Revisions
PCIe 4.0, 3.0
PCIe 4.0, 3.0
Usable PCIe 4.0 Lanes
x20 PCIe Gen 4.0
x10 PCIe Gen 4.0
Usable PCIe 3.0 Lanes
x8 PCIe Gen 3.0
x4 PCIe Gen 3.0
Total Chipset PCIe Lanes
x28
x28
CPU PCIe Lanes Revision
PCIe 5.0
PCIe 5.0
CPU PCIe Lanes
x20
x20
CPU PCIe Lanes Configuration
1×16 + 1×4 OR 2×8 + 1×4
1×16 + 1×4 OR 2×8 + 1×4
SATA III (6Gbps)
8
8
USB Revisions
USB 3.2, USB 2.0
USB 3.0, USB 2.0
USB 20Gbps Ports (USB 3.2 Gen 2×2)
5
4
USB 10Gbps Ports (USB 3.2 Gen 2×1)
10
10
USB 5Gbps Ports (USB 3.2 Gen 1×1)
10
10
Useable USB 2.0
14
14
No. of Supported Displays
4
4
Wi-Fi
Wi-Fi 6E
Wi-Fi 6 or Wi-Fi 6E

*Wi-Fi 6E only is select Z690 motherboards*
Ethernet LAN
2.5G or higher
2.5G or lower
TDP
6W
6W
From the specs table, some differences between the Z790 and the Z690, like including fewer USB ports in the Z690, are quite visible. However, most of the differences between these two motherboards are not obvious. So, let's take a more detailed look at each aspect of these two motherboards.
CPU Support
Nobody likes changing the motherboard every so often, and many people demand a motherboard that can last a while before needing an upgrade. To check if the motherboard has good future proofing, its CPU support comes into question.
It may come as a surprise that both the Z790 and Z690 have the same CPU support. They support all Intel LGA 1700 socket processors, which include Intel 12th, 13th, and 14th generation processors.
Therefore, even the older generation Z690 motherboard can support the newly released 14th-generation Intel I3, i5, i7, and i9 processors.
However, neither of these motherboards will be able to support Intel processors released before the 12th generation, like the Intel i5-11600K.
Memory Support
As PC technology has progressed, the role of memory has become increasingly important. The memory acts as the temporary storage of the computer. Applications running in the background are stored in the memory.
Therefore, motherboard support for the latest memory standard is crucial. Lately, DDR5 memory is all the rave, and it has superseded DDR4 memory. DDR5 memory is significantly faster than DDR4 memory and offers higher speeds.
Both the Z790 and the Z690 support DDR5 RAM, so you can enjoy the newest and fastest memory on both of these motherboards.
The main difference between these motherboards is that the Z790 supports DDR5 RAM at 7200 MHz. Some Z790 even allow users to achieve 7800 MHz RAM speed. On the contrary, Z690 supports DDR5 at 6400 MHz.
While it may seem like a small speed difference, it accounts for almost 4-5% better performance. DDR5 RAM also scales better on the Z790 than the Z690. What this means is that, as you increase the capacity of the memory, Z790 can handle it better.
For instance, 32GB DRR5 RAM on a Z690 motherboard may not run at the advertised 6400 MHz speeds because the Z690 cannot handle higher RAM capacity at high speeds.
Meanwhile, on the Z790 motherboard, you can easily run 32GB DDR5 RAM at the advertised 7200 MHz speed.
Therefore, Z790 is a better platform in the long run, and with it, you won't have to face scalability issues. So, you will able to run a higher capacity of memory at higher speeds.
Overclocking
Overclocking is a fancy word coined by PC enthusiasts, which simply means increasing the clock speed of the PC hardware to extract higher performance. There are two popular types of overclocking: CPU overclock and memory overclock.
CPU overclocking used to be very popular. These days, manufacturers from the factory push their processors to very high clock speeds, leaving little to no room for overclocking. Hence, CPU overclocking has lost its effectiveness, subsequently leading to less popularity.
That being said, memory overclocking is all the rave these days. Improving the timing and speed of memory leads to significant performance gains.
Intel only allows overclocking on the Z series motherboard, so both the Z790 and Z690 support overclocking. However, their overclocking prowess is not the same.
For CPU overclocking, both the Z790 and Z690 motherboards display similar behavior. However, for extreme overclocking, the Z790 fares better than the Z690.
Not only does a Z790 have better VRM, but it also gets features like AI overclocking, which greatly helps the user in extracting the maximum overclocking performance out of a CPU.
For instance, the same variant of these two motherboards, i.e., the Asus Maximus Z790 Hero and the Asus Maximus Z690 Hero, have different VRM configurations.
The Asus Maximus Z790 Hero comes with a 24-phase VRM, while the Asus Maximus Z690 Hero comes with a 21-phase VRM. Therefore, due to higher VRM, the Asus Maximus Z790 overclocks better.
As far as memory overclocking is concerned, the Z790 steamrolls the Z690. Using the example from earlier, on the Asus Maximus Z790 Hero, you will have a much easier time overclocking RAM to 7200 MHz, while on the Asus Maximus Z690 Hero, you will be lucky to hit 6000 MHz.
VRM
The Voltage Regulator Module (VRM) is the component of the motherboard that controls and regulates the amount of voltage that is supplied across the motherboard.
VRM has a very important job because computer electronics are very sensitive. A slight deviation in voltage can cause significant harm to fragile PC parts such as a processor and can even lead to the PC entering the blue screen of death in case of any irreversible damage.
Both the Z790 and Z690 are top-of-the-line motherboards for their respective generations. Since they both are top-of-the-line chipsets, their VRM is similarly good.
That being said, since the Z790 is a newer platform, it benefits from better VRM. Continuing our example from earlier, the Asus Maximus Z790 Hero has a 24-phase VRM, while the Asus Maximus Z690 Hero has a 21-phase VRM.
Having a better VRM gives the Z790 motherboard the ability to overclock better and to support more powerful processors like the newly released 24-core Intel i9 14900K.
So, the Z790 motherboard remains a better choice if you want to go with 14th-generation Intel i7 or i9 processors. However, for 13th and 12th-generation processors, the Z690 motherboard should serve you well.
USB Ports
USB ports have come a long way. From their humble beginning, as ports used for connecting keyboards and mice, the USB ports are now used to connect pretty much any external device to the PC.
The norm these days is to have high-speed USB ports because they allow users to connect external hard drives and other devices that take advantage of high-speed connections.
Between the two chipsets, the Z790 features one extra USB 3.2 Gen 2×2 20 Gbps port compared to the Z690.
Other than that, they have an equal number of USB 3.2 Gen 2×1 10 Gbps ports, USB 3.2 Gen 1×1 5 Gbps ports, and USB 2.0 ports.
One extra USB 3.2 Gen 2×2 port may not seem like a big deal on the Z790 motherboard. However, if you are into high-speed external SSDs, the one extra USB 3.2 Gen 2×2 port can make a big difference.
Features
Both the Z790 and Z690 motherboards come with many useful features that will brighten up your user experience.
The main highlight of these motherboards is integrated Wi-Fi, which is a built-in Wi-Fi technology embedded into the motherboard. Both motherboards come with the latest Wi-Fi 6E for seamless wireless connectivity.
However, the Z790 motherboard has an edge over the Z690 motherboard when it comes to features. AI overclocking is one such feature that is missing on the Z690 but present on the Z790.
This feature makes all the difference because it makes overclocking CPU and memory considerably easier. It takes the stress out of the equation if you are new to overclocking.
There are other features, like the Ai overclocking, that are only present on the Z790 motherboard. So, if you want a feature-rich motherboard that can keep you entertained, then go with the Z790.
Cost
As you have read till now, both of these motherboards are neck and neck in terms of specs, features, and characteristics, so it all boils down to the cost.
Personally, cost is a major deciding factor when purchasing a motherboard, even more so than features or specs.
In terms of the cost figures we are looking at, the Z790 motherboards are a lot more expensive than the Z690 motherboards.
For instance, if we compare the same Asus ROG Strix E variant of the Z690 and Z790, the latter costs $200 more than its counterpart.
This means that by buying the older generation Asus ROG Strix Z690-E over the Asus ROG Strix Z790-E, you will save $200 and won't have to compromise on the specs or features as well. It is a win-win situation.
The Asus ROG Strix E is one such exchange. The cost disparity between a Z790 and a Z690 will be different depending on the make, model, and variant of the motherboard.
Suffice it to say that, on average, you will save $200 by going for a Z690 motherboard as opposed to a Z790 motherboard.
Who Should Buy the Z790 Motherboard?
The Z790 motherboard should be your ultimate choice if,
You want to install two Gen 4 M.2 NVMe in your computer because Z790 offers higher PCIe Lanes than Z690 and supports two Gen 4 M.2 NVMe at full speed.
You want to run two graphics cards in SLI or Crossfire on your computer. The higher PCIe Lane on the Z790 count will facilitate SLI and Crossfire.
You want plenty of USB 3.2 Gen 2 20 Gbps ports for connecting high-speed external SSDs, etc.
You want the maximum features in your motherboard.
You want to run DDR5 RAM at 7200 MHz. RAM scaling on the Z790 is much better as compared to the Z790.
If you have said yes to any one of the points above, then get yourself a Z790.
Who Should Buy the Z690 Motherboard?
The Z690 should be your choice if,
You are on a budget and want to jump into the LGA 1700 platform. The Z690 is considerably cheaper than the Z790.
You want to build a standard computer with one Gen 4 M.2 and one graphics card.
You don't care about the extra features and quirks in the Z790.
You want to upgrade your computer when Intel's new socket launches, probably with the Intel 15th generation.
The Z790 motherboard is a half-baked effort from Intel. It has slight changes, and it is not revolutionary better than the Z690. That being said, it has its merits.
If you are a person who likes to keep his PC for 3-5 years, then I suggest going with the Z790 because its upgraded specs and feature set will fare better in the long run. However, if you don't care about the marginals improvements you will get in performance by getting a Z790 and don't have the use for more PCIe lanes, then go with the Z690.
Related Guides
Check out some of the other motherboard comparisons.
Check out some of our related motherboard buying guides.