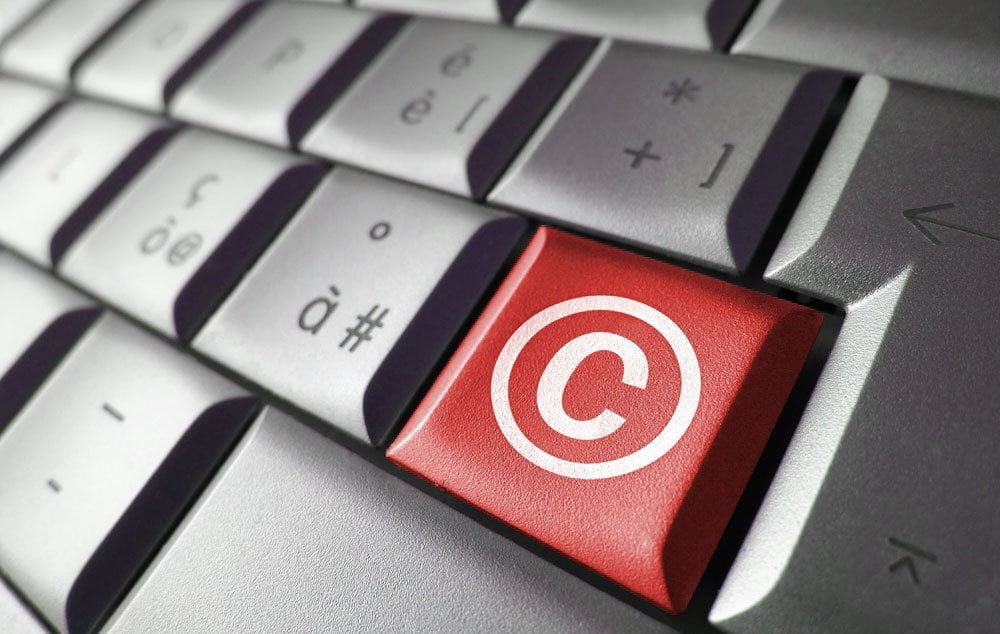 The copyright symbol is used to denote the fact that the piece of content such as a photograph or some other creative work is in the legal ownership of some organization or entity and no other person can use it without getting proper permission from the owner or creator.
It is not necessarily essential to place a copyright symbol in the name, but it can help in informing the audience that the content should not be used without the owner's legal authorization. The symbol is widely used in the world as it is easily identifiable due to its popular use.
Recommended: How to change Language in Google chrome

If you need to make a copyright symbol on your Windows or Mac computer, you're at the right place. In a few easy steps, we'll teach you the method to make copyright symbol to protect your content from being plagiarized.
Copyright symbol on Mac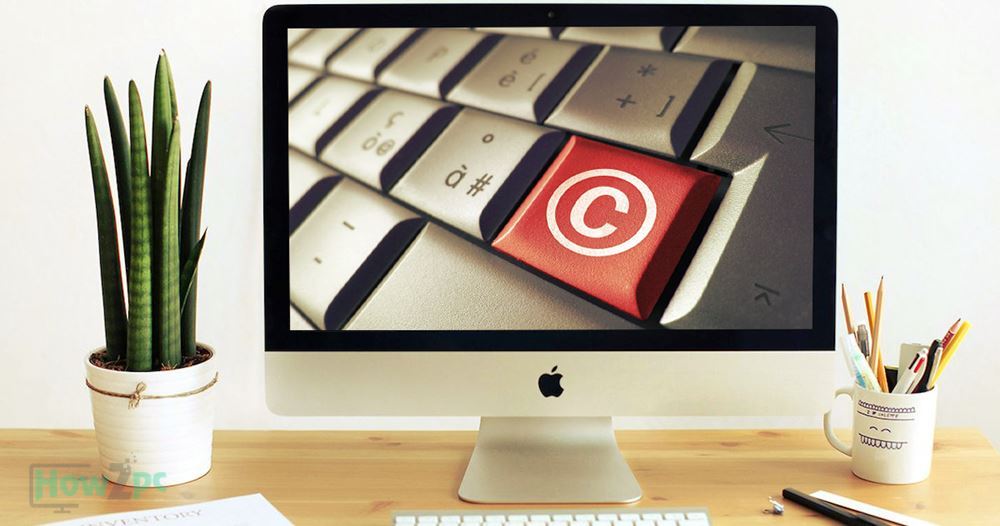 If you're using a Mac computer, there is a high chance you would get confused regarding the copyright symbol and find it way too complex for your taste. But if you follow our instructions carefully, you'll get the hang of it in no time. we have two easy to use methods for you to make the copyright symbol on your mac computer.
Basic Keyboard Method
To insert a copyright symbol into text, simply press the OPTION key and type the letter G. it will end up creating the copyright symbol instantly. It is a no-fuss method. Practice it once or twice and you'll become an expert at creating copyright symbols.
Emoji and Symbol method
This is the second method to place a copyright symbol on a mac computer. For this, you'll have to make a little more effort, but it is very simple as well.
Step 1: Go to the menu bar on your macOS computer.
Step 2: Select the option of 'Edit' on your Mac computer, inside the menu bar
Step 3: Click on the option 'Emoji and Symbols'. This option will be right there after you click the edit option.
Step 4: After clicking the option 'Emoji and Symbols', Type the word 'Copyright' into the search bar.
Step 5: Press the enter button.
Step 6: The macOS will bring up a copyright symbol. You can simply copy it to place it in text, wherever you want it to be placed
Recommended: Windows 10 Start Menu Not Working

Copyright symbol on Windows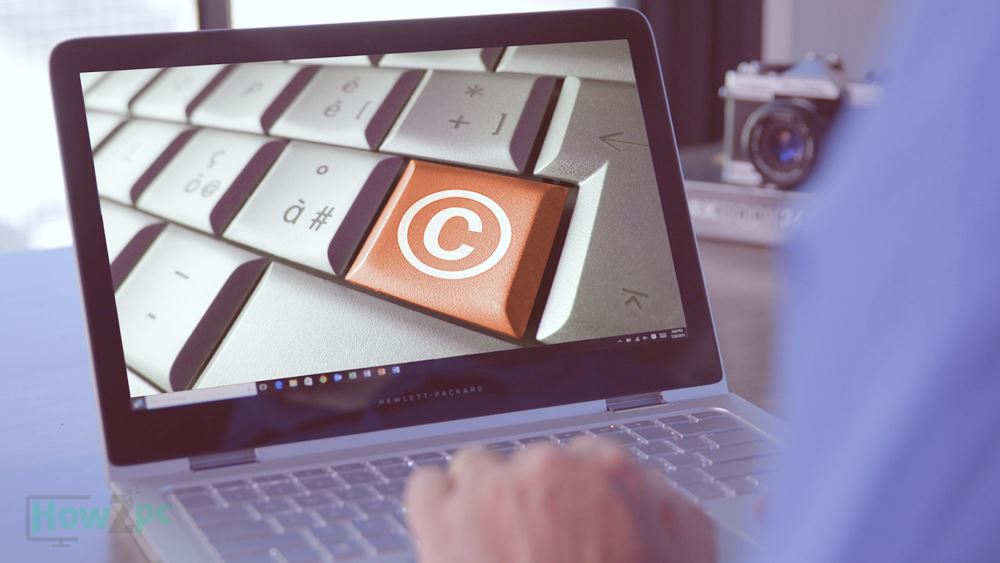 It is very easy to add copyright symbol on windows. In fact, with windows, you can add the copyright symbol anywhere you want to with simple, hassle-free keyboard shortcuts.
There are three main procedures to add the copyright symbol
Numeric keyboard method
If you have a computer with a numeric keyboard available, you can just press ALT and type 0169. The moment you type it, a copyright symbol will instantly appear on the screen. You can then copy and paste it wherever you would like to place it.
Compressed keyboard method
The second method is relatively more complex than the first one. If you don't own a numeric keyboard, or if you want to use another procedure to add the copyright symbol, then this is the perfect method for you.
Step 1: You need to activate the NUM LOCK for this method to work. To activate it, press Fn+NumLk. In case you don't have a Num lock key on your laptop, you can use the key next to the print screen key. It may not be specific especially for num lock, but it would work the same way.
Step 2: The next step would be to find the numeric keys on your keyboard. Since it is a compressed keyboard, it won't have specified numerical keys. But we have a hidden replacement for that.
The letters M, J, K, L, U, I, O, and the keys 7,8,9 are a replacement for the numeric keys on the numeric keyboard. These keys become numeric keys after you activate the num lock on your laptop.
Step 3: Chances are that numbers will already be mentioned under these keys but if they aren't, then no need to worry. You can still try and see for yourself.
M= 0
J=1
K=2
L=3
U=4
I=5
O=6
7=7
8=8
9=9
Step 4: After locating the numeric keys, press the Alt key and type the number 0169 while holding down the Fn key. In case your laptop still doesn't show the number, try it without holding down the Fn key. In any case, you'll find what works best for you by trial and error. So try to practice on your laptop side by side as you view these instructions.
Step 5: Release the keys and wait for a copyright symbol to appear. You can then easily copy it and move it around the name of your organization in text form.
Recommended: What Does WYD Mean

Character Machine method
If you're unable to get used to the keyboard method, you can use the character map available on your Mac computer. This method is also very easy and will get the copyright symbol entered into your text in no time.
Step 1: Click on the taskbar of your Windows.
Step 2: Click on the 'Search box' option which will be right there after you click the taskbar
Step 3: Type the word 'Map' and press enter.
Step 4: This will lead you to a search result page. Simply click on the 'Character Map' option.
Step 5: After clicking on the Character Map, you will see a lot of options for different characters. Find the 'Copyright' symbol and click on it. As soon as you click on the Copyright symbol, it will appear in the text bar.
Step 6: Copy the copyright symbol from the text bar to save it in your clipboard. You can easily paste it in another file or text using this option as it is now saved in your clipboard.
Bonus Tip: The character map can also be accessed easily if you go to the Windows Accessories option in the Start Menu of your Windows Computer. Follow our tips and tricks and you'll become proficient in making the copyright symbol on Windows PC and Mac in the blink of an eye.