How to change Language in Google chrome
Below you'll find a step by step guide on how to change Language in Google chrome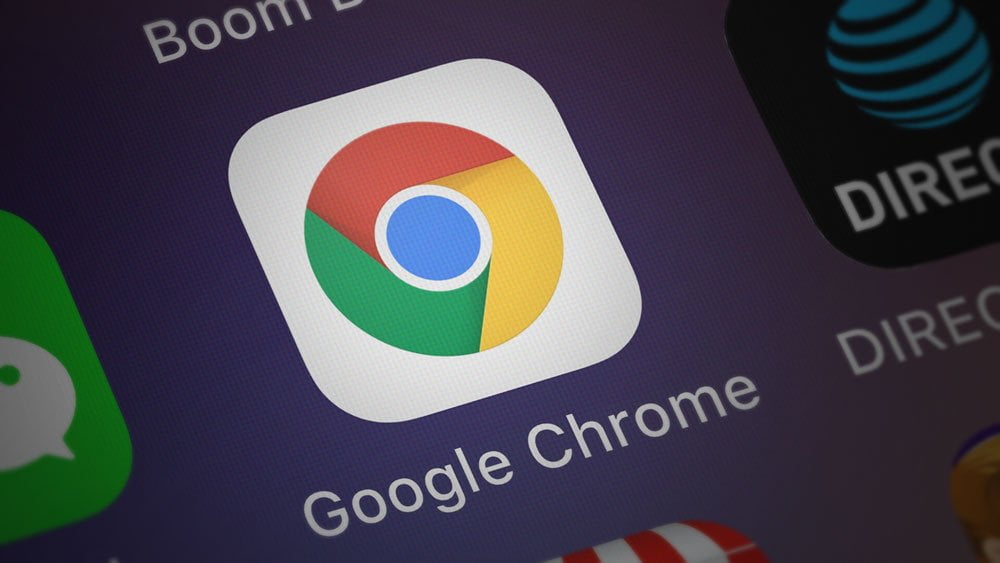 Google Chrome; an accessibility to all the people who are running here and there to collect information about a certain thing. Just type your question and click enter! Here's all you need.
However, every person using google is not familiar with similar language, therefore they want to change the language in google chrome so that they understand what they're reading. Hence, our article will help you how to change the language, you want, in Google;
First of all, you should keep this thing in mind that you cannot change the language on an iPhone or Android phone because doing this, will use your phone language settings and not google.
Recommended: What Is VSync

So, follow our guidelines step by step on how to change the language in google chrome.
Step 1:
First of all, open Google chrome. It's a green, yellow and red sphere icon with a blue circle in between.
Step 2: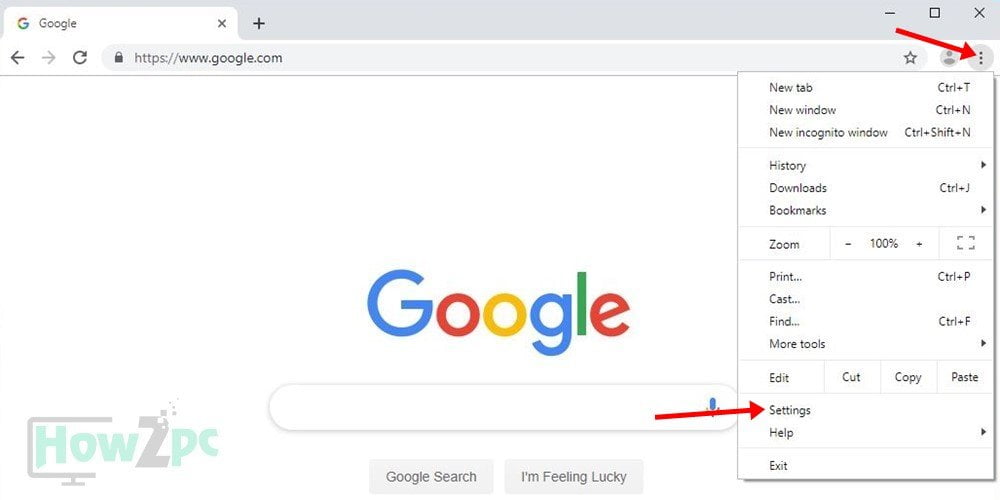 After opening it, you'll see 3 vertical dots on the top, right-hand side on your browser window. Click on it and you'll see a drop-down menu; this will have many options like print, cast, find, and many more. Click on the option of "settings." It will be on the bottom of the menu, just above "help"
Step 3: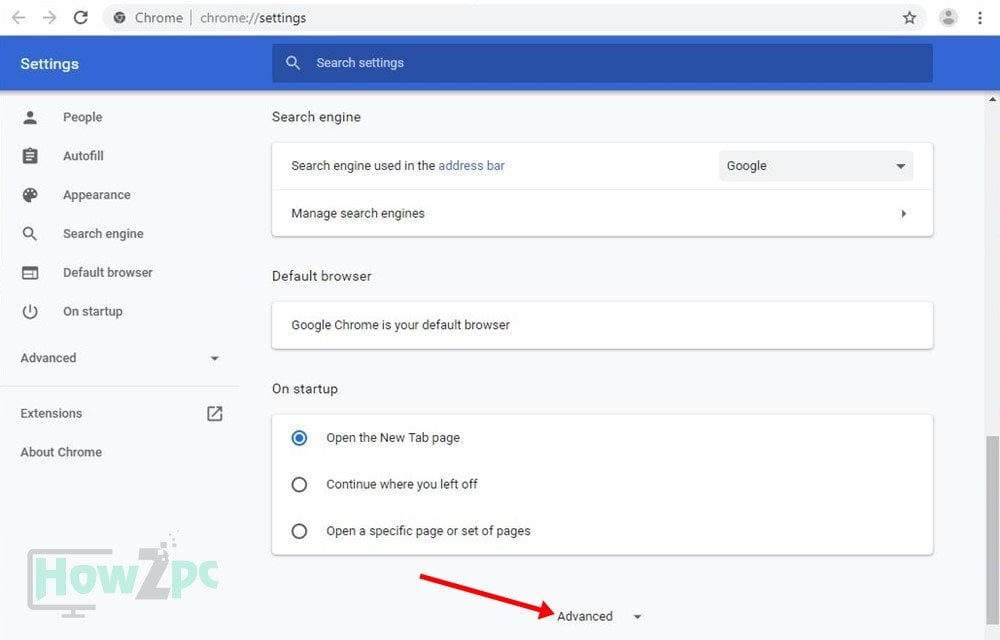 As soon as you click on the settings, you'll see further options. Without clicking on any of them, you'll see "Advanced" on the bottom of the page. This will take you to the advanced options.
Step 4: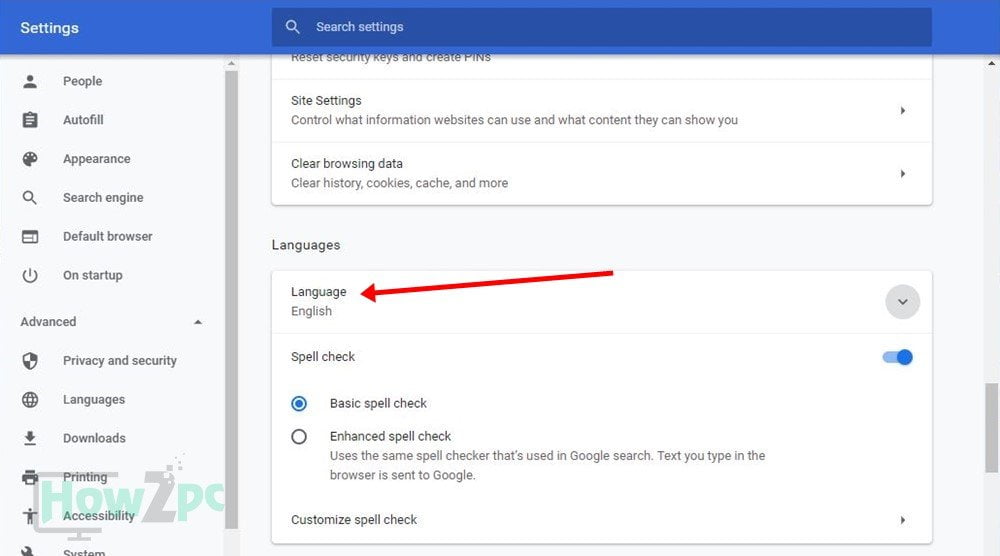 Many additional options will be in front of you with many headings like downloads, languages, and a lot more. Scroll down and click on the option of "language". You will find it under the heading of languages (in the middle of the page).
Recommended: How to Type Copyright Symbol on Mac and Windows PC
Step 5: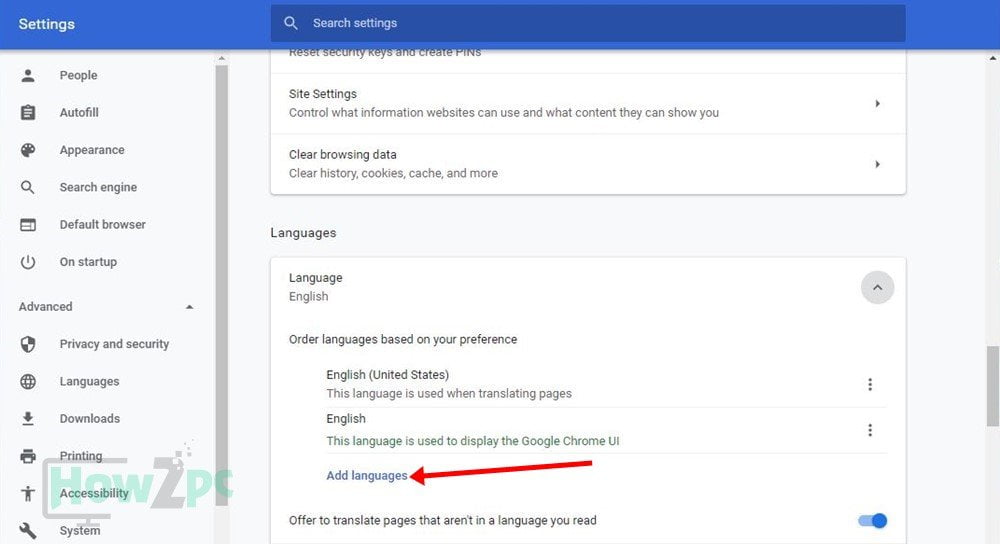 You will be seeing your current language and beneath it, you'll see a link of "Add Languages". It's just beneath the language option and when you'll click on it, you'll see a pop-up window.
Step 6: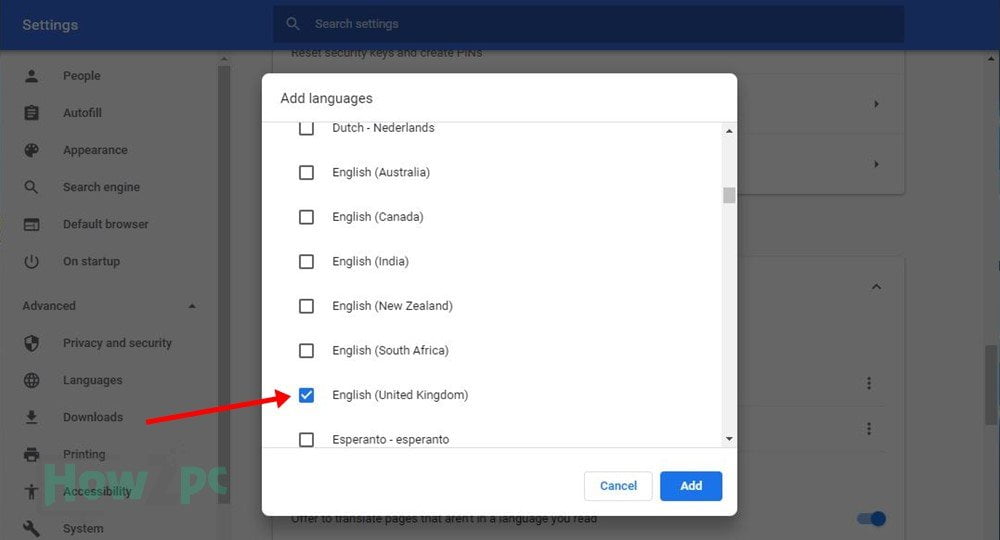 This popup window will show you many languages arranged in alphabetical order. Scroll to down to see the language you want to use. Once you find your language, tick on the box placed on the left side of that language.
Step 7: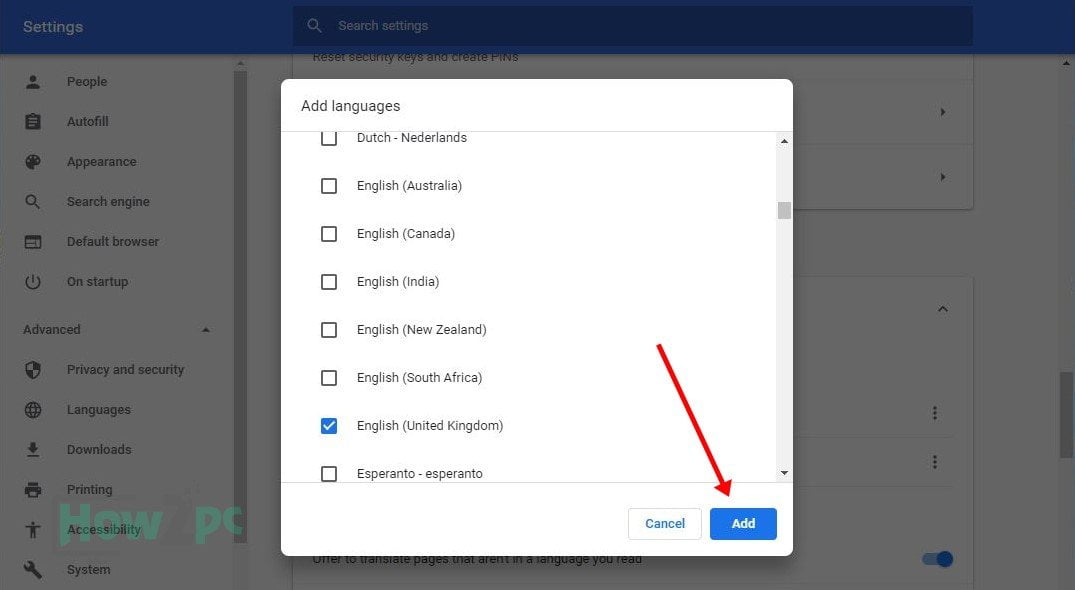 After clicking on it, finally, click on the add button. It's a blue color button and as you click on it, your selected language will be placed beneath the language heading.
Step 8: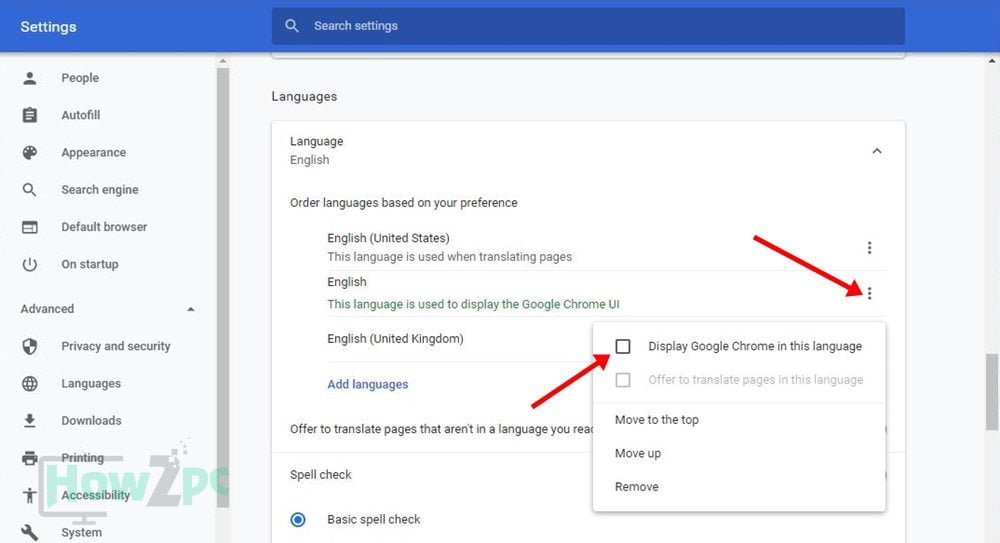 Finally, you have to set this language as the default language. For this, you should click on the right side of the language option and click on the option, "Display Google Chrome on this language".
There are several languages such as the English language that cannot be set as the default language. Therefore, you have to click on that particular language dialect. Finally, when you're able to set it as the default language, you'll see a button of a relaunch on the right side of that particular language you have selected as default.
Recommended: Steam Not Opening
Finally, after it, the Google reopens, you'll be able to see the Google menu in your selected language and all the other settings.
Hopefully, this article helps you to clear all your confusions!