What is ZabaSearch?
Zabasearch is an innovation that has made our lives faster, but easier when searching for a lead in information about someone, online. It is an online tool specifically created to find information about people such as their addresses, phone numbers, email addresses etc. This tool helps to find and verify the information and can come in handy when connecting two long lost friends, or relatives who have lost touch over time. This tool can even help you verify information that is provided by a stranger, to help you get to know if you can trust his whereabouts or not.
The best part about Zabasearch is that all data is available online for the general public, and has been collected and secured by a team of experts who are responsible for the data. The website is incredibly easy to use and gives you an option to remove your personal data from website too. In case you don't want your privacy to be disturbed, you can simply ask the online tool Zabasearch to take down the information and they'll do it for you, No questions asked.
You can easily search for information about an individual if you just have their phone number or email address. As everything is synced so much these days, it is not difficult for Zabasearch to get you all the information connected with a single phone number. But do not rely completely on it, as since the data is collected by many sources, it can be wrong too. In many cases, the information is old or connected with the previous owner of a phone number or address. However, most of the time it is correct, and so it is worth taking a try.
Recommended: BTFO meaning
How to Easily Find People on ZabaSearch?
There are a few ways to find someone you know on ZabaSearch. The information available on each individual may vary and there is no guarantee that all the information will be 100% accurate, but it is important to note that ZabaSearch recruits only the top-notch professionals to get the information, so it is unlikely that all the information provided is completely incorrect or irrelevant.
You May Like: NSFW
You can find people through the following ways:
Name Search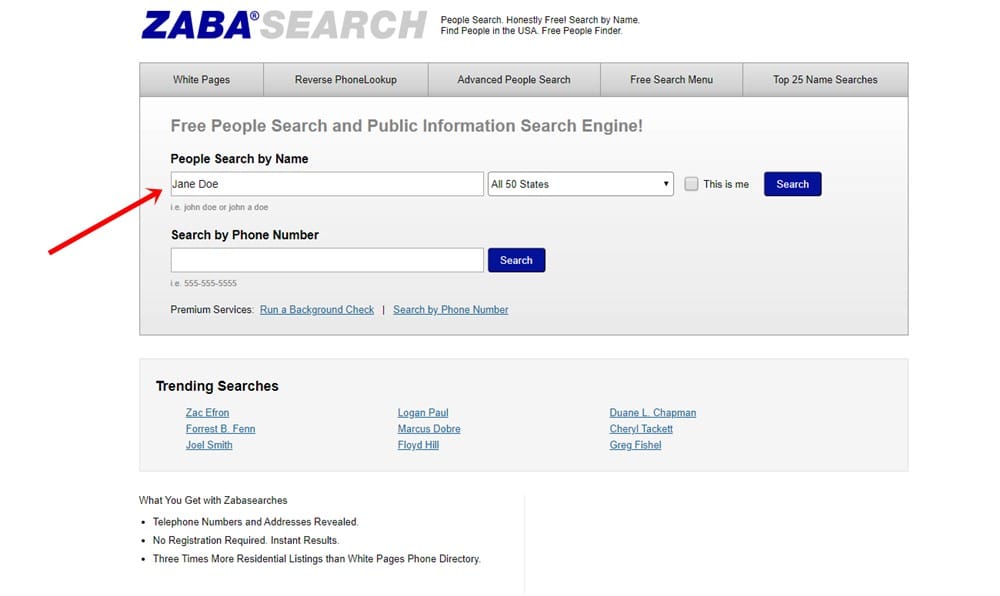 Simply browse through the homepage of ZabaSearch, and write their full name on the text box available on the top of the page. Press enter, and you'll find a list of people with the same names. The easiest way is to also enter the location they currently live in, such as a state or city. This makes the search process easier and more precise for you
Phone number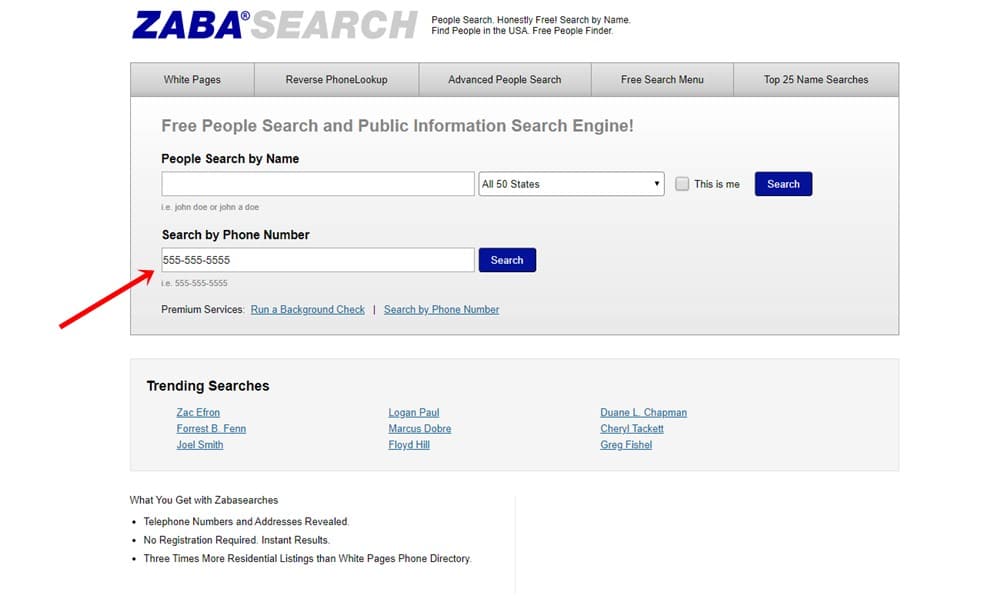 In case you don't know the name of the person, but you have a phone number you can simply enter that phone number, and ZabaSearch will get you all the information connected with that phone number. You can also add the phone number in the Reverse Phone Lookup page on ZabaSearch. A fun thing you can do using this feature is to find your own, or your family's number on Zabasearch and see the information provided by the website. Make sure to remove the information if you do not want someone else to invade your privacy, or contact you personally without your permission or invitation.
Advanced Search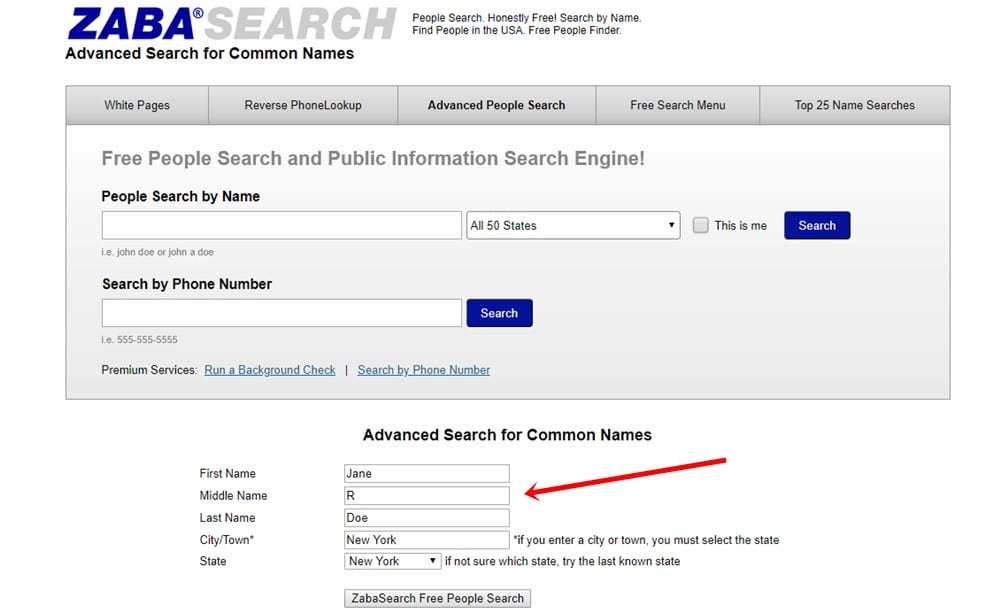 If you know a lot of information about someone and are not looking for vague information, but a specific person or individual that you know almost everything about, you can perform an advanced search. Simply add the first, middle, and last name of the person, their phone number or email address, and the city where that person lives. ZabaSearch will provide you with the specified results that cater to only that individual.
Editor's Pick: What Does IIRC Stands For? And How You Should Use It
How Does ZabaSearch Receive this Information?
If you're thinking that ZabaSearch has a team of private detectives after each citizen of the world, then you are wrong. ZabaSearch actually receives the information and data from pages that are already public, which means that your information has already been made public by you before it is picked up by ZabaSearch to be placed on their website. These sources include Yellow Pages, White Pages, Facebook directories, Linkedin information, marketing-related forms.
The important thing to remember here is that ZabaSearch does not create or gather first-hand personal information, it just compiles information that is already out there.